Follow us on New Delhi: In a country where incidents of female foeticide, child marriage and widening sex-ratio are everyday flooding the newspapers, here comes a ray of sunshine.
A village in southern Rajasthan's Rajsamand district celebrates the birth of every girl child by planting 111 trees, a unique initiative towards achieving equal sex-ratio.
Named Pipalantri, the village has been simultaneously doing the tremendous task of saving girl children as well as increasing the green cover in the area.  
Village's former sarpanch Shyam Sundar Paliwal is the key man behind the commencement of this initiative. He started the scheme in 2006 in the fond memory of his daughter Kiran, who died a few years ago.
Apart from nurturing saplings, the parents are also made to sign an affidavit promising that they will not marry off their daughters before the legal age of 18 years and they will not practise female foeticide.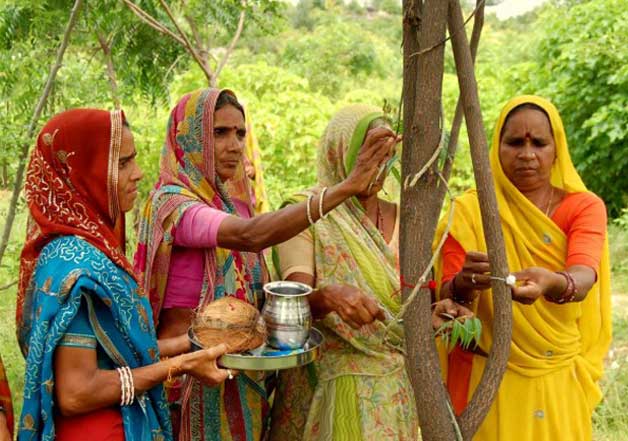 As per the 2011-12 annual health survey, 20.3% of the women in rural Rajasthan are married off before they attain the age of 18.
"We make these parents sign an affidavit promising that they would not marry her off before the legal age, send her to school regularly and take care of the trees planted in her name," Mr. Paliwal was quoted as saying by leading news daily.
In the span of 8 years, the villagers have planted an astonishing number of 286,000 trees while caring for the girl child.
The figure itself speaks volume, as Piplantri falls in the state where there is extensive female foeticide and imbalance sex ratio.
However, the village panchayat is serious about bringing the change in the society.
After a girl child is born, a sum of Rs 31,000 (Rs 21,000 collected from village residents and 10,000 from child's father) is put into fixed deposit for the future of girl child.  
The maturity period of this fixed deposit is 20 years, thereby assuring that money can be spent on her marriage only after the legal age of 18 years.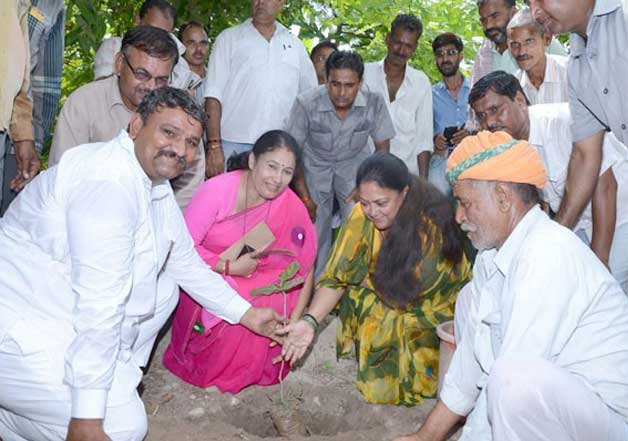 "A girl child is considered a burden because in most parts of Rajasthan, like in many other parts of the country, her marriage is an expensive proposition. The FD account was to give the parents a sense of financial security," Paliwal said.
Till now, villagers have religiously stuck to this tradition initiated by the village panchayat. The village also plants 11 trees on the death of any member from the district.
According to 2011 census, the district's sex ratios stand at 990:1000, a figure way above the Rajasthan's sex ratio of 929 females over 1,000 male.
Piplantri not only sets an example with this innovative scheme but also calls for a strict action from the government to fix the imbalance in sex-ratio in the country.