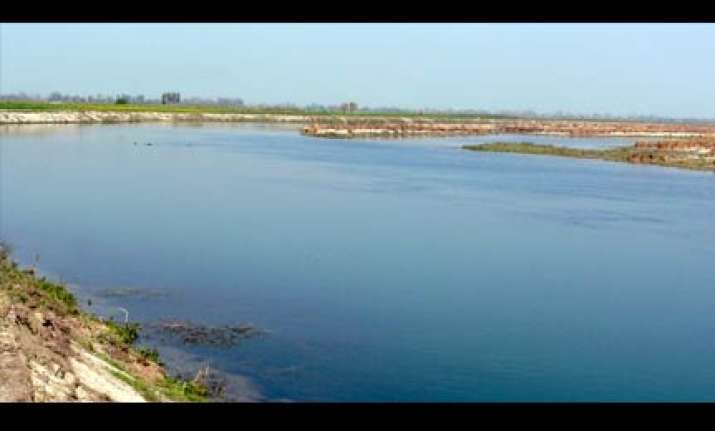 New Delhi:Heavy rains continued to lash Delhi, inflating the Yamuna river and prompting authorities to shift people living in low-lying areas and near the river bank.  Delhi received 44.10 mm of rainfall since on Saturday, which is 19.2 mm more than Friday, resulting in the water level of river Yamuna breaching the danger mark.   Yamuna is now flowing at a level of 205.05 metres, which makes it 22 cm above the danger level of 204.83 metres.   
A major chunk of the rainfall received since Saturday, an estimated 26.7 mm came between 5:30 pm yesterday to 8:30 am today.   
Around 500 people living close to the river bank have been evacuated and shifted to camps that have been set up in safer areas, according to officials.  Some 20 camps have been set up to provide shelter to the people affected by the rise in water level, and arrangements for medical and food facilities have been made, an official said.
According to weather officials, clouds are not yet in a mood to relent and more rains are expected over the day.  Met office forecast generally cloudy sky with a few spells of rain or thundershower, one or two of which may be heavy.  Heavy showers also resulted in the maximum temperature dropping to 28.4 degree Celsius, which is six degrees below normal.  The minimum also fell and was recorded at 25.8 mm as against yesterday's 26.8 degree Celsius.   Humidity too was very high between 98 and 94 per cent.   The city has been receiving heavy rains continuously for the past four days. PTI