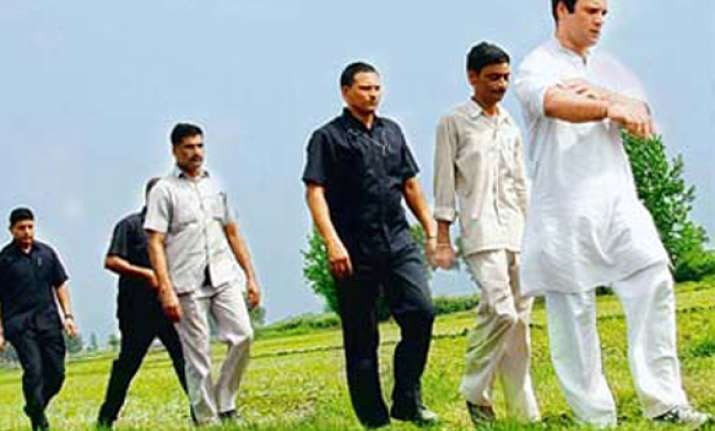 Kanpur, July 13: A police constable who was injured in an accident died here on Tuesday allegedly after security personnel denied him entry to a hospital where Congress general secretary Rahul Gandhi was meeting victims of the Kalka Mail derailment.

According to Neelam, her husband Dharmendra Kumar died due to delay in treatment at the Hailet Hospital , for which she blamed Gandhi's special protection group ( SPG )) personnel.

She told reporters that Kumar could not be admitted to the hospital due to the heavy security, and he later died due to excessive bleeding.

However, chief medical superintendent of the hospital Chandra Sen Kushwaha told IANS: "The allegation made by the constable's wife is not true. He (Kumar) was brought dead. To the best of my knowledge, no one stopped them from entering the hospital."

Gandhi arrived at the Chakeri airport and headed to the Hailet Hospital, where 64 passengers injured in Sunday's derailment are being treated.