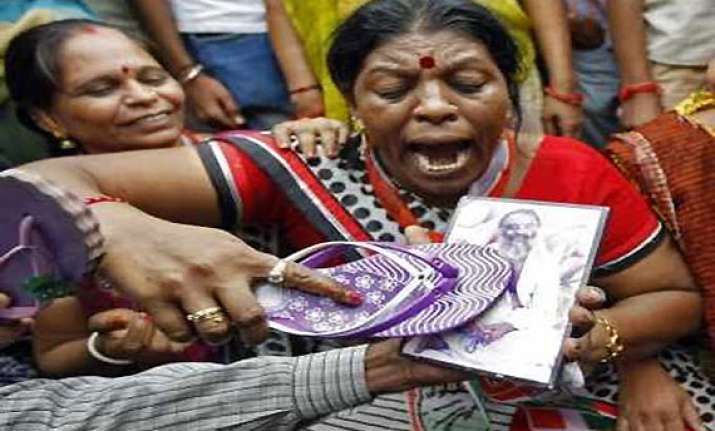 Jaipur: A group of 50 to 60 protesters on Monday morning stormed the Asaram ashram here, ransacking the place, and broke glasspanes of rooms.
Police officials said, the protesters also broke windowshields of several cars parked outside.
Asaram's supporters staying inside the ashram ran for their lives.
As mediapersons descended on the scene, the supporters of Asaram turned their ire on the media, manhandled reporters and broke one of their cameras.
Police said, it was identifying who the protesters were. The police official requested mediapersons who have been manhandled to file FIRs, so that action can be taken.
Three persons have been detained so far.