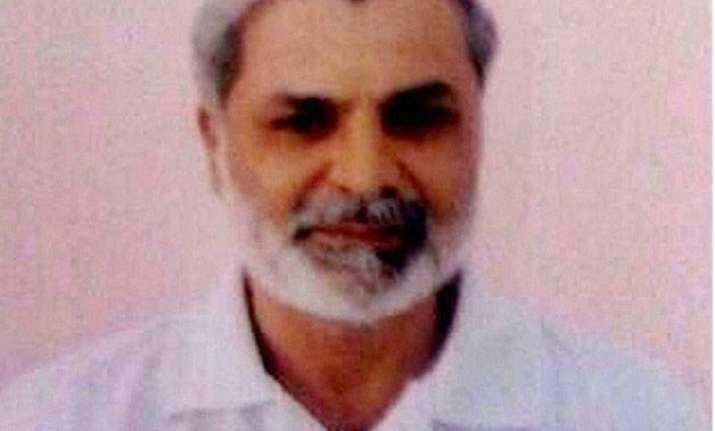 New Delhi: President has rejected the mercy petition filed by Yakub Memon against his death sentence.
President took this decision after his meeting with Home Minister Rajnath Singh. After President's rejection of Yakub Memon's mercy petion the stage is all set for his execution tomorrow at 07 .00 Am at Nagpur jail.
The decision came after Mukherjee held consultations first with Home Minister Rajnath Singh who was later joined by Home Secretary L C Goyal and Solicitor General Ranjit Kumar.  
The confabulations lasted over two hours after which the President took the decision to reject the petition that was filed by Memon in a last-ditch attempt to escape death tomorrow when he is scheduled to be hanged in Nagpur jail.
Earlier, Home Minister Rajnath Singh tonight called on President Pranab Mukherjee and is believed to have conveyed government's view that the mercy petition of Mumbai serial blasts convict Yakub Memon be rejected. 
Singh's meeting came after government at the top level considered the mercy petition referred to it by the President who acts on the aid and advice of the Council of Ministers.  
Prime Minister Narendra Modi, Singh and top officials, including Home Secretary L C Goyal met at the Prime Minister's residence and discussed the issue and felt that the President should be advised to reject the mercy petition filed today.  
Hectic consultations were on in the evening on the issue with Law Secretary P K Malhotra holding discussions with the Home Secretary apparently on the issue.  Rashtrapati Bhavan is expected to make public its decision, one way or the other, on the issue tonight as time is running out for Memon.
He is scheduled to be hanged tomorrow morning in the Nagpur jail after the Supreme Court dismissed his petition against the death warrant on the ground that it was issued before his curative plea was heard by the court.
(With Inputs from PTI)