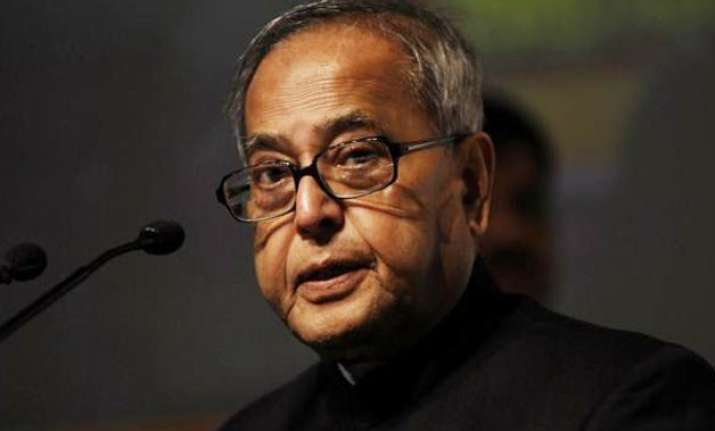 New Delhi: President Pranab Mukherjee today condoled the loss of 30 lives due to derailment of a train in Uttar Pradesh.
In a message to state Governor Ram Naik, the President said that he was "sad to learn about the derailment of a train in Rae Bareli district this morning, in which some persons have lost their lives and many others are injured.
"I understand rescue and relief operations are currently underway," he said and asked the state government and Railway authorities to provide all possible assistance to the bereaved families as well as the best of medical attention to the injured.
He also conveyed heartfelt condolences to the families of the deceased and wished speedy recovery to the injured persons.
At least 30 people were killed and around 150 others injured when the engine and two coaches of Dehradun-Varanasi Janta Express train derailed near Bachrawan Railway Station in Rae Bareili district today.