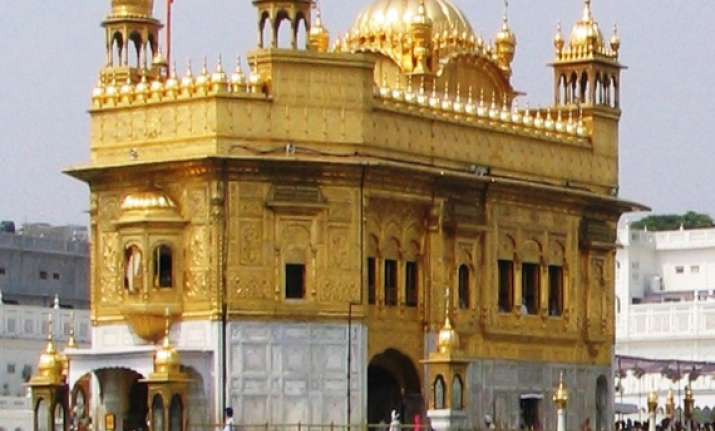 Chandigarh, Jun 26
: Having opposed a memorial on 1984 Operation Bluestar within the Golden Temple Complex, Punjab Pradesh Congress Committee President Amarinder Singh today said that the party was in favour of setting up a peace memorial in memory of all those who lost their lives during the dark days of terror in Punjab.
Setting up a memorial about Operation Bluestar within the precincts of the Darbar Sahib will defile its sanctity, Singh told reporters here adding, "you can't raise a memorial to anybody parallel to the Darbar Sahib and Akal Takhat Sahib".
 Besides the memorial should be for peace and harmony and not for mistrust and disharmony, he added.
 He appealed to all Punjabis in general and Sikhs in particular to think seriously as to where the Akalis were heading. "It was the issue of the sanctity of the holiest shrine of the Sikhs and no memorials should be allowed to be raised parallel to it," the former Chief Minister said.
Condemning Chief Minister Parkash Singh Badal for facilitating the honouring of Balwant Singh Rajoana, the assassin of late Chief Minister Beant Singh, at Amritsar recently, Singh said that Badal had behaved in a "cowardly manner and succumbed to the pressure of the radicals." Singh pointed out, the Darbar Sahib has been attacked on a number of occasions earlier also but never were any memorials set up inside.
He said, there are 'kallughara' (massacre) memorials at different places in Punjab but none in the Holy Shrine.
Singh questioned the very assertion of Badal that the memorial coming up inside the Darbar Sahib will be a memorial to peace.
He asked, "How can it be when you are leaving out thousands of others who laid down their lives for peace in Punjab".
He said, the memorials cannot be selective and asked, what about 1784 police cops including two DIGs, 7 SPs, 12 DSPs and others who were killed while fighting terrorism in eighties.
Besides there were a number of Congress, Akali, BJP and Communist leaders who were killed by the terrorists.