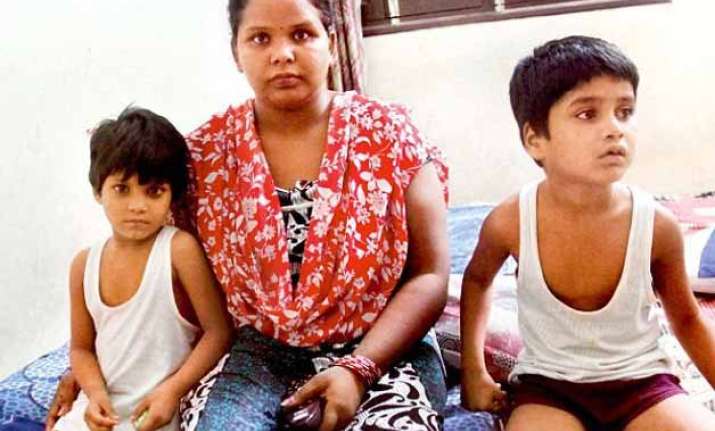 Delhi/NCR: The national capital region has become a fertile ground for a booming surrogacy industry. Presently, a bunch of 22 women are eagerly waiting to deliver but with no emotions attached: Reason, they have rented out their wombs for other couples.
These women hail from poverty stricken families of NCR, they need money for various reasons including securing the future of their sons and daughters or getting treatment for an ailing family member.
Surrogate mothers get paid between Rs. 2.75 Lakh to Rs 3 Lakh at Vansh Surrogacy Consultants, which claims to be the first surrogacy home in Gurgaon.
Surrogacy consultants especially focus on blue collar workers, they are young and married and need money to put up a decent living or secure their future.
"We have recently identified these industrial areas for surrogacy purposes. Ten field executives propagate information regarding financial benefits of surrogacy and counseling in these areas. We currently have 22 surrogates in our surrogate home,"  Bajrang Sharan of Gurgaon-based Vansh Surrogacy Consultants told mail today.
 "We focus on blue collar workers as they need the money. They are young, married and prove to be good surrogate mothers. Of course, we tell them everything about the procedure and the risks involved. Only 50 per cent of the women who volunteer for surrogacy are selected, based on their health status," he added.
They find easy availability of women who are letting their womb on rent in the NCR's industrial hubs to service their clients.
These women are required to live in a clinic for the duration of the pregnancy so they can be monitored by the surrogacy consultants
 Commercial surrogacy has been allowed in India since 2002 but it's an highly unregulated area. Also India has barred foreign gay couples and single people from using surrogate mothers to become parents.
They provide food, accommodation and general medical check-ups while medical needs are taken care of at hospitals like Fortis, Sir Gangaram, Max, Neelkanth etc..
While such consultants provide only surrogates, the pregnancy-related treatment and delivery is done in hospitals of repute.
According to experts, late marriages, stress and erratic lifestyles have led to a significant rise in infertility among couples.
 This knowledge has also led to awareness and acceptance of fertility treatments such as in-vitro fertilisation (IVF). To cash in on this trend, infertility centres and clinics are looping in surrogacy consultants to find suitable women who can rent out their wombs for a fee.
 The IVF centres have slowly turned into hotspots for medical tourism as a number of foreigners come to India in search of surrogates for their easy availability and affordability.
The fertility industry in India has now become integral to country's flourishing medical tourism industry.