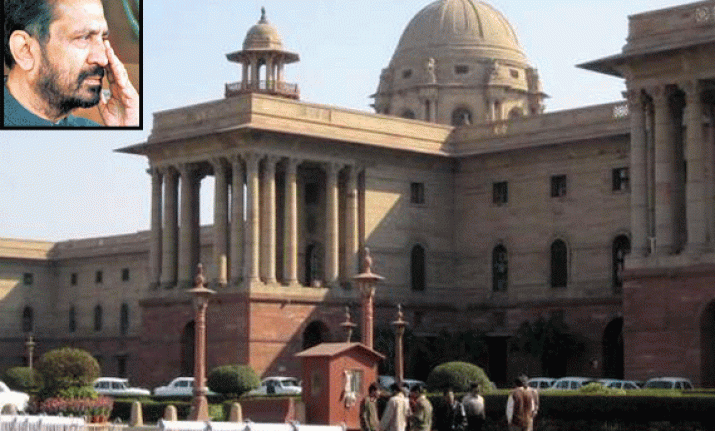 New Delhi, August 8: The Prime Minister's Office was instrumental in the appointment of Suresh Kalmadi as chairman of the Commonwealth Games Organizing Committee in January 2005. This is made clear by a note from the PMO dated December 6, 2004, a copy of which is with the Times of India, claims the newspaper. 

The PMO's role in Kalmadi's appointment will provide grist to BJP's attack on the government when it seeks to force adjournment of the two Houses on Monday.
 
It also seems to be at variance with sports minister Ajay Maken's assertion that it was the NDA that saddled the government with Kalmadi in the all-important post for conducting the 2010 Commonwealth Games.

Heeding a crucial note from the PMO, a group of ministers (GoM) headed by then HRD minister Arjun Singh decided on January 29, 2005, that "the Organizing Committee shall be headed by the president of the Indian Olympic Association, Shri Suresh Kalmadi, and this committee will conduct Commonwealth Games 2010. The OC will deal with the government of India through the ministry of youth affairs and sports and with the Delhi government".

Significantly, the first meeting of the GoM for coordinating the work relating to organizing the Games was held on October 25, 2004, under the chairmanship of Prime Minister Manmohan Singh.

Subsequently, IOA president Kalmadi wrote to the PM for associating IOA in organizing the Games. The PMO's December 6 note then set the mechanism for organizing of the CWG and the agenda for the GoM's decision.

The note said while the GoM headed by Arjun Singh would monitor and oversee the preparation for the Games, an empowered committee would look after the construction of stadia and any other infrastructure facilities required for the Games.

"The committee may be chaired by the minister of youth affairs and sports and may comprise of three vice-chairmen—Lt Governor of Delhi, Delhi chief minister and chairman of Organising Committee," it said.

"An Organizing Committee and Executive Board responsible for the conduct of the Games and formulation of sub-committees to be chaired by Sri Suresh Kalmadi, President IOA," said the note.

"The prime minister has directed that the institutional arrangements mentioned above may be sent to Shri Arjun Singh, minister of HRD, who heads the GoM on the Commonwealth Games, for consideration in the next meeting of the GoM," the note said.

The GoM considered the note on January 14, 2005 and two weeks later, took the decision on the lines dictated by the PMO.

Emboldened by his success in convincing the PMO to pitch for his appointment as chairman of OC, Kalmadi went on to register the OC as a society under the Societies Registration Act on February 10, 2005.