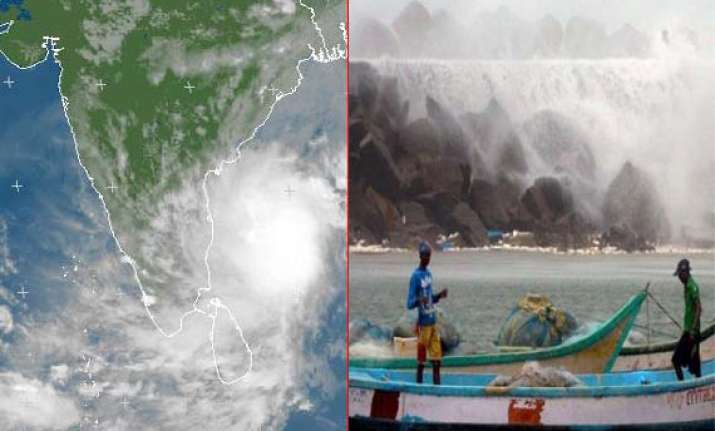 Bhubaneswar: With fear gripping people in Odisha at the approach of severe cyclonic storm 'Phailin' to Gopalpur on October 12 where it would make landfall, the IMD today affirmed it would not be a super cyclone.  
"Do not compare the present system with the super cyclone of 1999. We expect Phailin will make landfall with a wind speed at about 175 kmph to 185 kmph. But in case of a super cyclone, the speed is much more," IMD's cyclone warning division chief Dr Mrutunjay Mohapatra told PTI over phone.  
He said the system which has a wind speed of above 220 kmph is considered a super cyclone. But in case of Phailin, the expected wind speed is limited within 185 kmph.  
The IMD also said that rain, whether heavy or very heavy would begin from Saturday morning.