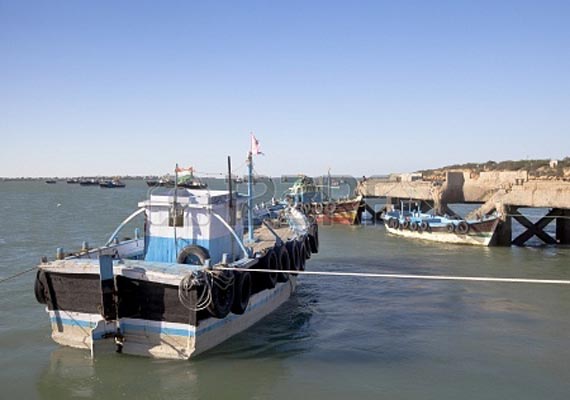 Kutch (Guj), Jul 24: A Pakistani national was arrested and three boats were seized during a patrolling operation near Harami Nala here when they illegally entered Indian waters, a BSF official said today.
However, others in boats managed to escape, they said.
"A Karachi-based Pakistani national was nabbed and around 150-200 kg fish and ice boxes were recovered from the three boats seized during the patrolling operation by our officials last night," BSF Inspector General (Gujarat Frontier) A K Sinha told PTI.
Sinha said that several other Pakistani fishermen fled deep into the sea even as BSF officials chased them. He though could not specify the exact number of Pakistani fishermen who managed to flee.
The arrested Pakistani national will be brought to the Joint Interrogation Centre in Bhuj where he will be thoroughly interrogated.
Harami Nala is a sluggish and shallow water channel in the remotest creek area, spread over 500 sq km and is used to intrusion from Pakistani fishermen. The marshy topography makes it difficult for troops to react swiftly against infiltration.
Parts of the creek may be rich in oil and gas, and the brackish water makes for good fishing grounds.