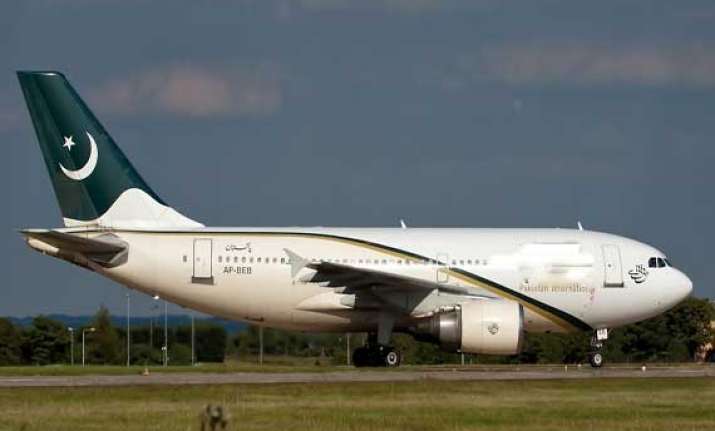 Lucknow: A Pakistani chartered aircraft, on its way from Lahore to Dhaka with 100 passengers on board, landed here under emergency conditions following fuel shortage, airport officials said.
The aircraft landed yesterday afternoon when the pilot of the aircraft flying over Indian airspace over Uttar Pradesh, informed the Lucknow air traffic control about fuel shortage, they said.
The ATC, after getting necessary clearances, allowed the aircraft to land under emergency conditions at the Chaudhary Charan Singh International Airport here, they said.
The officials said the aircraft was allowed to park at a remote bay, with all the passengers, estimated to be around 100, remaining inside, as refuelling was done.
When contacted, Airport Director S C Hota confirmed that the flight had landed due to a fuel emergency last afternoon and took off after refuelling.
Hota, however, did not give any detail about which Pakistani firm the aircraft belonged to.