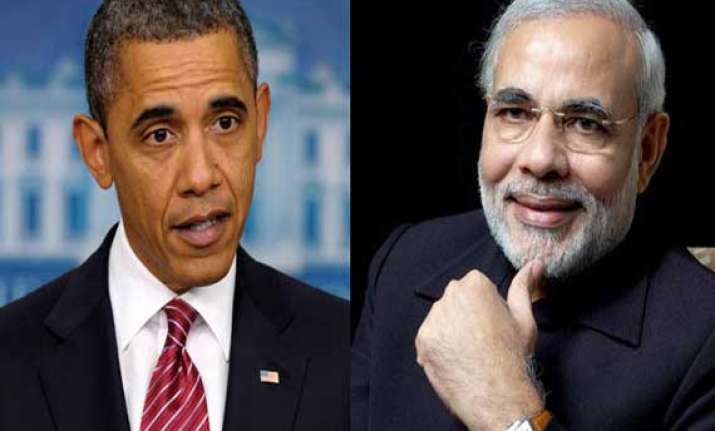 New Delhi: President Barack Obama is looking forward to meeting Prime Minister Narendra Modi in September, which will be a "valuable opportunity" to renew the strategic partnership and spur trade between the two countries, a senior US official said here today.
US Deputy Secretary of State William J Burns, who met External Affairs Minister Sushma Swaraj and Finance Minister Arun Jaitley, said there was huge potential for taking the ties further particularly in the area of trade where "we are just scratching the surface".
"I look forward tomorrow to meeting Modi...I know that President Obama looks very much to PM Modi's visit to the White House at the end of September," he said. Modi will be travelling to Washington for his first summit meeting with Obama.
"It is a very valuable opportunity to renew the strategic partnership between our two countries. It's an opportunity to renew our mutual determination to spur economic growth," said Burns.
The visiting US official said Modi-led BJP has won a very a strong mandate to invigorate India's development and its rise on the world stage.
"America has deep stake in India's success and PM Modi's success. As the world's two largest democracies and two of world's largest economies, USA and India share stake in each other's success in each. Our partnership can contribute enormously to a safer world," he said.
The India-US bilateral annual trade has already touched USD 100 billion.
Burns said the US welcome Modi's commitment which he attaches to stability in South Asia and India's neighbourhood.
"We also welcome India's renewed interst in looking East.  This is an exciting movement for India and our partnership," he said.
Earlier in the day, Burns also met Home Minister Rajnath Singh and National Security Advisor Ajit Doval