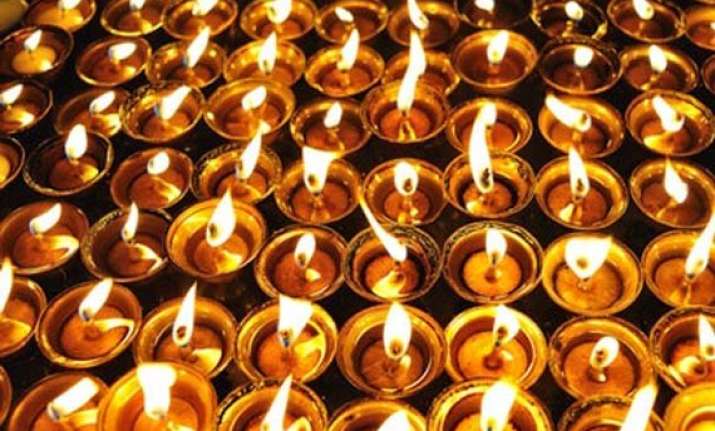 Mathura: Residents of Damodarpura village in the district have decided not to celebrate diwali this year in protest against failure of district administration to pay them compensation for their land submerged after construction of Gopal barrage despite several assurances in the past.  
"About 1,500 families have decided to boycott the Dipawali festival celebrations, since district administration has not been paying compensation of our land that has been inundated due to construction of Gokul barrage," said Surender Singh, Pradhan of Damodarpur village.
Owing to faulty design of the barrage, around 1,000 acre of land of over 1,500 farmers got submerged in water, about two decades ago.
"We have made several representations, but except for false assurance we could get nothing," he said, adding about four years ago the then district administration took the problem seriously.
Pradhan said though Section 4 of Land Acquisition Act was promulgated, however, it lapsed since Section 6 was not done within a year.
"Though about two months ago, Section 4 was re-promulgated however, we are still doubtful if Section 6 would be done in time," Pradhan apprehended.
But District Magistrate, Rajesh Kumar, who took charge a week ago, assured that government seriously wants to pay the compensation to the farmers.
"Since Section 4 has been done again, it shows that Govt seriously wants to pay them compensation. We will ensure that this time farmers are paid their due," Kumar said.  
He said an officer would be sent to village tomorrow to apprise villagers about intention of the administration.  "The villagers would be persuaded to give up boycott of Diwali call," he added.