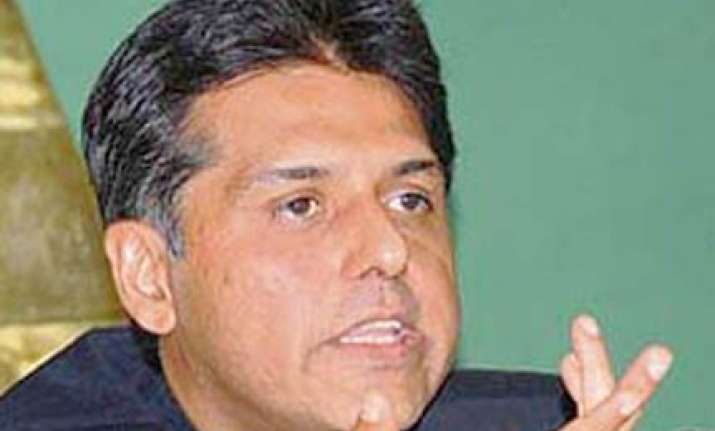 Congress on Wednesday  indicated that there will be no roll back in fuel prices and accused the opposition of resorting to "political opportunism" on the issue. 
"The opposition should introspect before resorting to such political opportunism. They raised prices of petrol 21 times, that of diesel 24 times and that of LPG five times when the NDA was in power," party spokesman Manish Tewari said. 
He said the opposition walkout during Finance Minister Pranab Mukherjee's Budget speech was not only a contempt of Parliament but also a mockery of democracy as presentation of budget was the most important in a parliamentary calendar. 
Justifying fuel price hike, he said concessions in excise duty were given in June 2008 when price of crude oil was 133 dollars a barrel and now with the prices coming down, the government has partially gone back to the 1998 excise regime. 
Tewari said the impact of the fuel price hike will lead to only 0.4 per cent rise in the wholesale price index and claimed the opposition had attacked the government without even analysing its implications. The spokesman appealed to the opposition to adopt a "constructive" approach towards "such sensitive" issues related to the economy. 
Asked whether the party was for a roll back of the fuel prices, Tewari said, "there is an economic reality articulated clearly by the Finance Minister in the budget and outside in details. That lays the roadmap... I have nothing to add or subtract to that." PTI