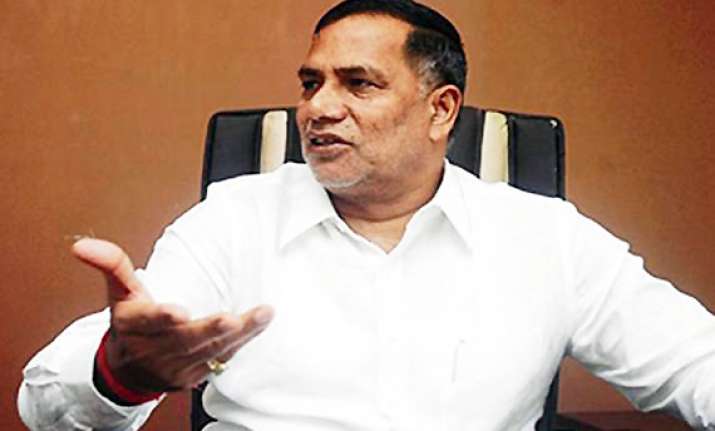 New Delhi, Mar 2: Refusing to grant him any immediate relief from action in a corruption case, Supreme Court today ticked off senior Congress leader Kripashankar Singh for "bench hunting", saying such practice was unacceptable.

A bench of justices D K Jain and A R Dave took exception to the fact that the matter was being mentioned before it today, instead of Thursday when it was originally listed.

The apex court was irked as the matter was originally slated for mentioning on Thursday but was abruptly withdrawn and listed for fresh mentioning today.

"We are very sorry. We are very sorry this cannot happen. This is nothing but bench hunting," the bench told senior counsel Ranjit Kumar appearing for one of the family members.

The apex court told Kumar that "such practice" was unacceptable and hence directed that the matter be posted for hearing on the date notified.

The court while refusing to take up Kripashankar's plea today in effect declined to grant any interim stay or quashing the Bombay High Court order as sought by him.

The Congress leader from Mumbai had moved the Supreme Court challenging the High Court direction for his prosecution under the Prevention of Corruption Act and attachment of his immovable properties in a case of alleged disproportionate assets.

The apex court further said that senior counsel like Kumar have a duty towards the court as law officers to prevent such type of "bench hunting" efforts.

The High Court had also ordered a probe against Kripashankar's family by the Mumbai Police, directing it to collect documentary evidence regarding all movable and immovable properties of the leader and his family, including his wife, son and daughter-in-law.

"We can easily conclude prima facie that a cognisable offence is disclosed against Kripashankar Singh. It need not detain us to conclude that such investigation is of common nature and need not even be specifically directed by the court but should have been undertaken by the investigating agencies like the Anti Corruption Bureau (ACB) themselves as public officers," the court had said.