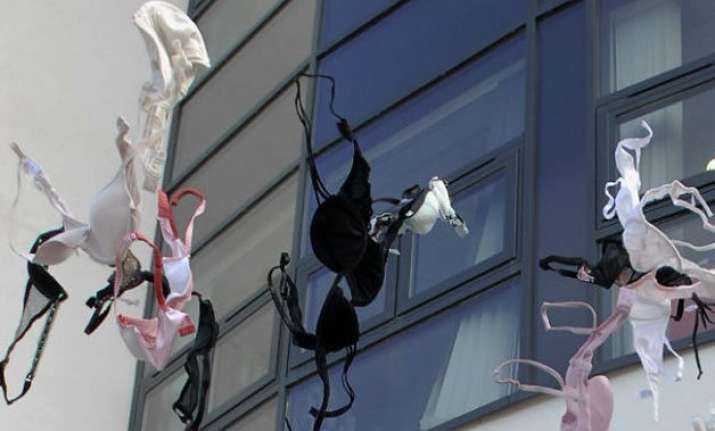 Before you leave a comment below, notice the trail of answers. You will see more advocates of 'No' than 'Yes'.
'No Bra Day' is not an easy pick for a country like India. We are still in a stage of cultural evolvement. In our country, the observance is expected to draw more flak from the social police than getting the desired attention.
The day is actually meant to spread Breast Cancer awareness. But, each one of us know well what will it rather attract – More of ogles than understanding! 'No Bra' will turn into something like 'no holds barred' in a country like ours.
For example, imagine a street campaign of young girls out on such a day without their body-hugger! The answer must have played in your mind by now. You know what they will attract!
Eve-teasers, oglers, treat to the lecherous souls! That's it!
Next thing that you will see is the news on different channels policing the existence of 'the big B' more than the cancer attached to it!
Come next, there will be parents who will first of all change the channel to avoid any discussion on the same and soon after, in private discussions, will rant on the younger generation on their style of doing things.
On the other side, the urban lot, as it always does, will start an online campaign…a trend on Twitter (More people enjoying the so-called taboo topic than deducing the output).
Very next, you will see a surging number of RTs, likes and favorites on social media platforms!
And then, next day, hot debate splashed in newspapers.
Wait! I missed the interesting part! The statements of politicians and moral police officers (The Shiv Sena and The Hindu Mahasabha clan)! Guess what they will say!
And, the series won't end here. Next, there will we an online war waged against them with many celebrities condemning their thoughts.
Next, a U-turn by the same politicians upon the statement made by them!
Then, opposition's counter statements!
Then more news channels running a drill with debates over the statements made by biggies and some discussing whether there should be a ……..… or not………… (Yes, that's the way they will discuss, socially reserved, you see!)
Next, discussion will go public!
Further, individual groups will or will not buy the idea!
Finally………..……... EXPLOITED!
Wondering, where has breast cancer gone in all this! Well, that has something to do with only ladies.  Right? Their hidden part, their concern! Who can help if they are not open about it! At least society doesn't allow this!
Sadly, this will be the unspoken answer.
Something that killed more than 70,000 women in our country two years back, something that first of all ladies don't come out with due to their inhibitions but quietly lose their life to, something that one out of every 28 women we know, must be having, is nobody's concern but well, 'the bra' definitely is!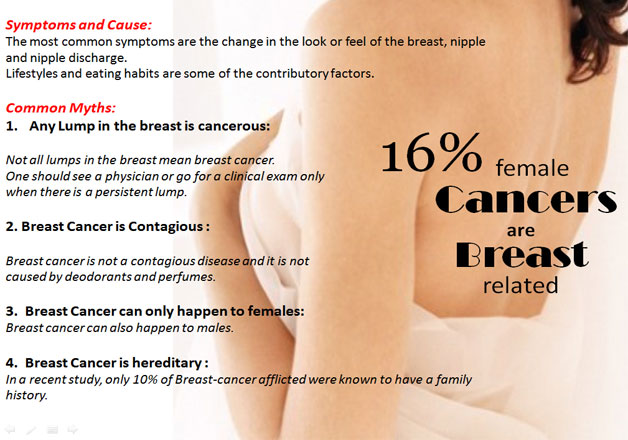 Hope somebody could have told the bigger world that Breast cancer is a deadly disease. It takes away a woman's life, and she would never tell you about it because of shyness of discussing such a topic.
Our society considers discussions of such things as taboo. Even we are also not much open about them. Wearing a bra or not, to spread awareness is more of a choice of a few, but the bigger point is will it serve the right purpose.
Every campaign needs to have an environment. The way a nude model is of no help to anyone fighting to save animals from killing, in the same manner, not wearing a bra also might not be.
What we need more than such bizarre ideas to spread awareness are people who can understand the gravity of the concern, ladies who need to shed off their inhibitions, society which may not turn blind to a hidden yet grave concern!
And not those peeping in, whether 'it' is there or not!