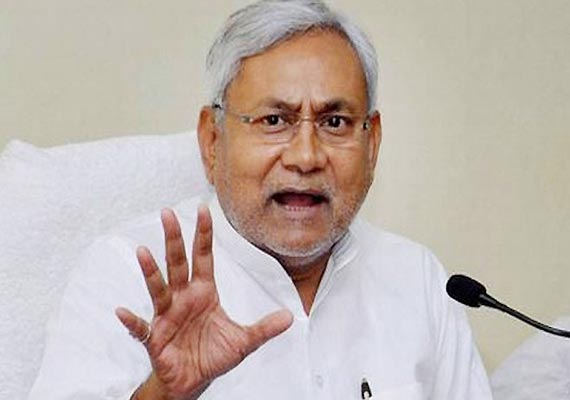 Patna, July 26: Chief Minister Nitish Kumar today said that the mandate of the 2010 Bihar Assembly elections was not for estranged ally BJP to switch over to the opposition benches and said it 'betrayed' the people's sanction.
"Was the 2010 mandate for NDA for BJP to jump to the role of opposition?" Kumar asked reporters here.  He said that after the split in BJP members should have continued to sit adjacent to the ruling JD(U) members in the state Assembly.
Instead, he said, the BJP members were sitting in the opposition space earmarked for the RJD.  
The chief minister was dismissive about yesterday rpt yesterday's rally by the BJP for campaign to collect iron for the statue of 'Iron man of India' Sardar Vallabhai Patel, whom Kurmi castemen of Kumar claim as brother.  It was held at Biharsharif, district headquarter of Nalanda, Kumar's home turf.
Kumar said jokingly "in fact iron ore is found in Jharkhand."
On BJP's claim that the 'biswaghat (betrayal) rally', was a huge one, Kumar, in the same spirit, said that the tent and chairs were provided by a JD(U) worker.  
The BJP's programme in the districts which started from Nalanda yesterday was to drum up support for its campaign committee chief Narendra Modi for a rally in Bihar on October 27.