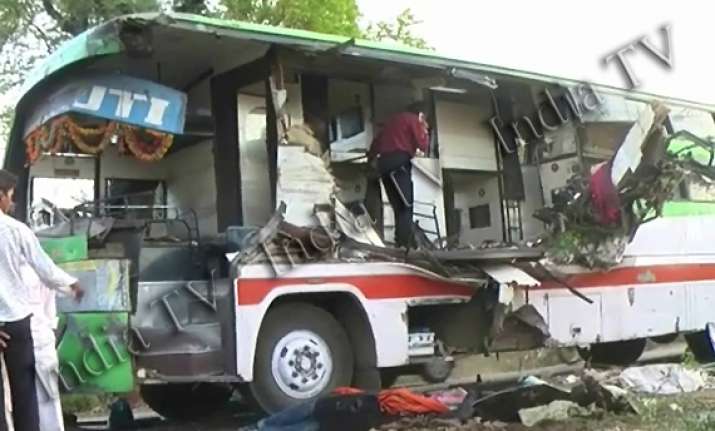 Anand, Apr 6:
Nine persons, including four women, were killed and 11 injured when a bus carrying them collided with a stationary truck near village Alina in Kheda district of Gujarat this morning,police said.
The incident took place on the Mahuda-Dakore road near Alina village where the stone-laden truck was parked on the road side as it had developed a technical fault, they said.
According to police, the bus coming from Jhabua in Madhya Pradesh hit the truck from behind, the impact of which killed eight passengers on the spot while one person succumbed to injuries in hospital, police said.
Eleven people injured in the mishap were undergoing treatment in different hospitals, according to police.
The deceased include Neru Sarel, Shambhura Malivad, Ramesh Hatila, Shanti Hatila, Rupali Hatila, Rangli Hatila, Kavita Hatila and Dilip Hatila. One woman who died in the incident has not been identified.