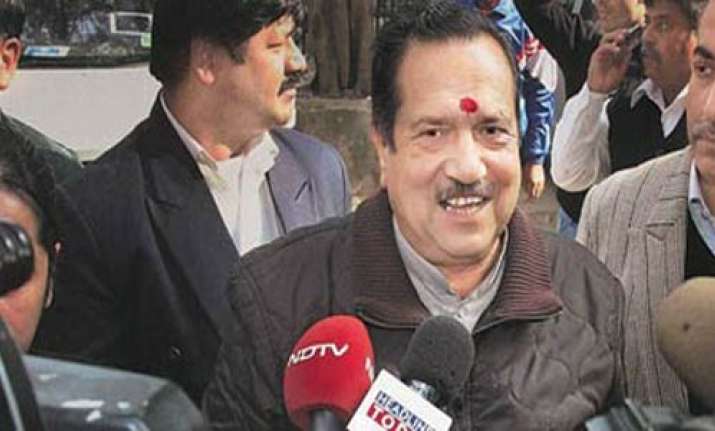 New Delhi, July 28: In a move that is likely to kick off another political storm ahead of Parliament's monsoon session, the National Investigation Agency (NIA) is preparing to question senior Rashtriya Swayamsevak Sangh (RSS) leader Indresh Kumar for terror incidents in which former RSS activists are reportedly involved, reports The Hindustan Times.

Indresh, a member of the highest decision-making body of the RSS, was earlier questioned by the CBI when it was investigating the 2007 Mecca Masjid blasts in Hyderabad that killed 14 people. The NIA is now probing that case.

NIA sources say its probe has thrown enough material that warrants Indresh's questioning in six terror cases and the murder of former RSS pracharak Sunil Joshi, the alleged leader of the group that is believed to have carried out of the terror attacks. He is alleged to have been killed to keep the conspiracies under wraps

"The government is cornered on corruption. So it is now trying to implicate us without any evidence to divert attention.... The NIA is committing fraud in the name of investigation," Indresh said on Wednesday.

Indresh could be questioned any time, sources revealed.

Indresh was based in J&K many years ago as an RSS functionary. According to sources, Joshi took two extremist supporters to Jammu for some kind of training in 2006. He also visited Indresh at the RSS' Nagpur headquarters, investigators say.

Indresh is alleged to have funded Joshi after he was thrown out of the RSS following a murder charge against him.

Investigators also link Indresh to the Samjhauta blasts through accused Swami Aseemanand and Joshi. Aseemanand also allegedly funded Joshi's 'activities'. Just before Joshi's murder in December 2007, he told associates Indresh might kill him for knowing too much.The NIA plans to question Indresh on all these issues.