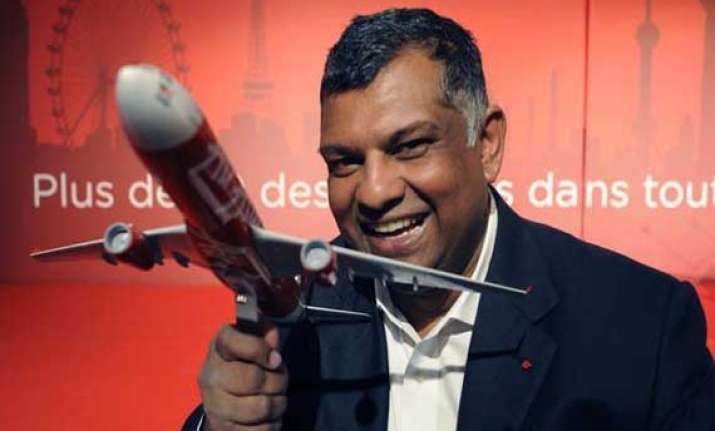 New Delhi: After a long wait and legal hurdles, new airline AirAsia India was today granted the flying licence by aviation regulator DGCA, subject to the final outcome of cases opposing grant of the permit in the Delhi High Court.
"We have granted the Air Operator's Permit (AOP or flying licence) to AirAsia India, subject to the final decision of the High Court and that is, under the directions of the Supreme Court," DGCA chief Prabhat Kumar told PTI here.  The airline's parent company, Malaysian carrier AirAsia's CEO Tony Fernandes tweeted: "History has been made today in Aviation. Everything has been hard for Airasia but we never give up. Today Airasia India has got APPROVAL." "Our CEO @MittuChandilya with Air Operators permit. What a battle that was. proud day for me and all airasia stars," Fernandes said in a following tweet.
Chandilya also tweeted: "Boom! 1815hrs(IST) today AirAsiaIndia was born. So proud of my team. Who is ready to revolutionize Air Travel in India."
AirAsia India, whose top officials have promised to offer low and competitive airfares, would have Chennai as its hub and would focus on connecting Tier-II cities to begin with.  The start-up carrier has just completed final inspections, including proving flights of its Airbus A-320, monitored by the DGCA. These test flights went on for over 10 hours across five sectors as per the DGCA regulations.  AirAsia India is a joint venture partnership between Malaysian carrier AirAsia, Tata Sons Limited and Arun Bhatia's Telestra Tradeplace Private Limited.
Reacting to the development, BJP leader Subramanian Swamy, who is among the petitioners in the High Court, "condemned" it and said it was done in "reckless disregard of the rules and regulations".
In a statement, he said, "The matter had been under the purview of the Election Commission as a violation of the model code and was before the Delhi High Court on the directions of the Supreme Court. Therefore, the hurry of the government is inexplicable."