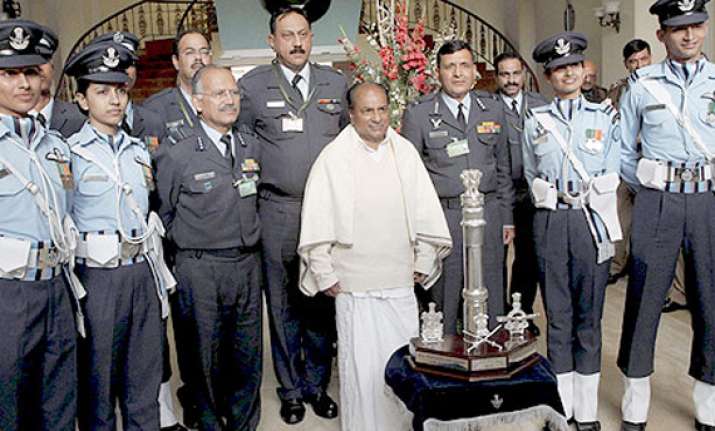 New Delhi, Oct 15: The foiled terror plot in Ambala, possibly aimed at targeting the national capital, was just a "tip of the iceberg", Defence Minister A K Antony said today, cautioning people to remain vigilant in the prevailing "sensitive and delicate" atmosphere.

"Ambala incident is a tip of iceberg. The present situation is very sensitive and delicate, and we have to be alert 24/7 along both the land borders and coastlines," he told reporters on the sidelines of the IAF placement fair here.

Antony was responding to a query, whether the armed forces were put on alert after the incident where a possible terror attack was foiled before Diwali with the recovery of over 5 kg of explosives from a car parked outside the Ambala Cantt railway station.

Asked if the government would ask Pakistan to take action against anti-Indian elements there on the issue, he said, "It is very serious incident and we are inquiring about it. Very soon, the reports will come and then we will take action." In his address at the event, the Defence Minister urged the armed forces to maintain a strong vigil along the borders as the country was living in a "sensitive and dangerous" neighbourhood.

Asked about the probe into the alleged scam in the Directorate General of Resettlement, he said, "As soon as we get the reports, we will take actions. We will not spare anybody."

Last month, the Defence Ministry had asked the Serious Fraud Investigation Office under the Corporate Affairs Ministry to probe alleged irregularities in the Directorate General Resettlement (DGR) for ex-servicemen.

The decision was taken after an inquiry report suggested that DGR officials had flouted norms and guidelines of various schemes and were involved in administrative improprieties.