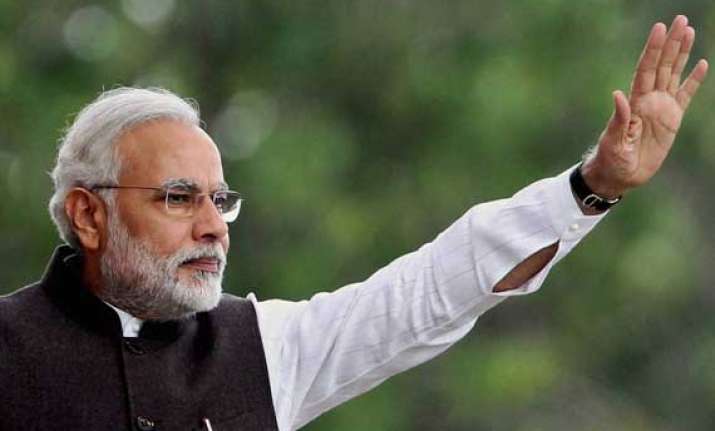 New Delhi: Narendra Modi is the first prime ministerial candidate to stand in the 3,000-year-old city, where one in six voters are Muslim.
Varanasi is an ancient centre of Buddhism; Hindus believe that to die here brings salvation by escaping the cycle of reincarnation.
A triumph in the city - one of 41 seats in Uttar Pradesh, Bihar and West Bengal which are voting on the final day of India's five-week general election - would crown a gruelling campaign by the 63-year-old chief minister of Gujarat to lead his Bharatiya Janata Party (BJP) back to power after a decade in opposition.
Campaigning mainly on promises to create jobs and restore India to a path of high economic growth, Modi - whose critics accuse him of harbouring Hindu supremacist views - has largely steered clear of religion.
His oratory skills and high-tech campaign have made him a solid favourite in opinion polls to unseat the Nehru-Gandhi dynasty from New Delhi - and easily take Varanasi.
Modi "will win the election from this Varanasi constituency with a large majority", BJP President Rajnath Singh told reporters as campaigning wrapped up at the weekend. All other candidates would "lose their deposits".
Congress, which has lost popularity after a string of corruption scandals and a sharp economic slowdown, promises to extend welfare policies that helped it sweep into a second term five years ago.