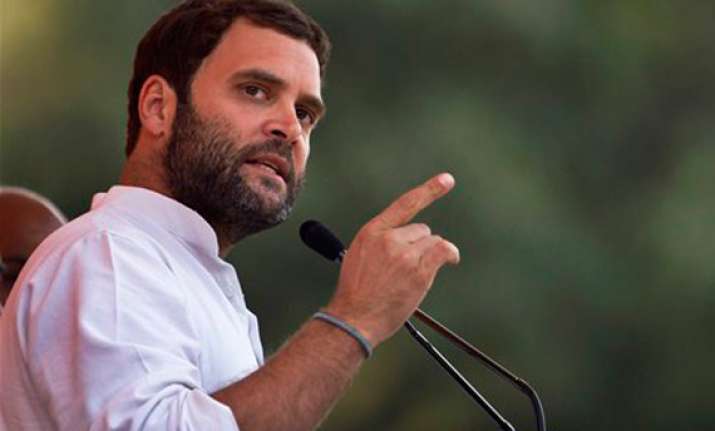 Etawah (UP), Feb 19: Accusing the SP and BSP of betraying the people after coming to power in Uttar Pradesh, Rahul Gandhi today said he does not need to make "false" promises like them and his actions will show that he can bring development in the state.

"I am 41 years old...I have time. I do not need to make promises, I can show I can work for the state...," the Congress general secretary said while addressing an election rally here.

"You have been electing these parties to power for past 22 years. They make promises of providing electricity and water but forget it later. They (SP and BSP) will again betray you if voted to power," Rahul said.

Asking people to vote for Congress, he pledged to make the state developed in next five years if his party comes to power.

"In the past 22 years, non-Congress governments were only involved in corruption and scams", he alleged and asked BSP chief Mayawati and SP supremo Mulayam Singh Yadav whether they have visited any villages in the past few years.