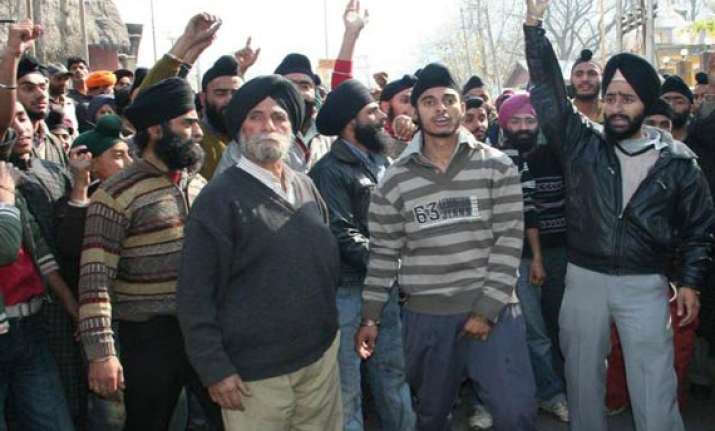 Mumbai, Nov 25:  The Sri Guru Singh Sabha here on thursday issued a statement condemning the assault on  NCP leader Sharad Pawar by a member of the Sikh community in Delhi.
 
In a bid to pre-empt any communal fallout, Sri Guru Singh Sabha - the central body of the city's Sikh community  in Mumbai,  condemned the act, dubbing it as 'unlawful and fascist'.
 
'The perpetrator of the crime, Harvinder Singh, is a member of our community. However, his act is inhuman and he should be tried under the law of the land,' said S Bahadur Singh, president of the Sabha, at a press conference. 

"It  is highly unfortunate that the act of one man is threatening the peace and harmony of the community and the country.
We strive for peace and request fellow Sikh members to deal with the situation sensitively, keeping in mind the principles laid down by Guru Nanak and Guru Gobind Singh," said Kulwant Singh, general secretary of the Sabha.

Though several pockets of Mumbai  reported unrest after the incident, the Sabha members asked people to consider the incident as  "one of its kind and not perpetrated by the community members to affect peace and harmony".

"We hope that students get back to their schools on Friday and peace and harmony returns to the city," Kulwant Singh said.

Manjit Singh Bhatti, president, Guru Nanak Vidyak society, which runs 10 schools in the city, said, "this was  a sensitive issue and we are on alert. Tomorrow, we will see what the situation is like. What happened is very unfortunate and we condemn it."