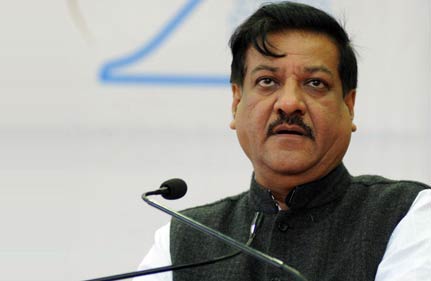 Mumbai, Nov 26: Maharashtra Chief Minister Prithviraj Chavan today urged Mumbaikars to remain on a high-level of alertness to defeat "evil forces" in the neighbourhood who want to destroy the city's unity and social fabric.
On the second anniversary of the 26/11 terror attacks, Chavan said people of Mumbai has accepted the challenge of "evil forces" to harm its unity and social fabric and were successful in defeating them two years ago.
However, he said, the need of the hour was to remain vigilant.
"Internal vigilance is the price of liberty. Even though the government is trying its best to beef up and strengthen security, terrorists have the benefit of an element of surprise," he warned.
The Chief Minister said Pakistan is not doing enough to bring the 26/11 culprits to book.
Chavan said two years ago, Mumbai and India was not ready for a 26/11 type terror strike.
"Innocent lives were lost. But, damage was contained due to the bravery of our soldiers and police officers. We are indebted to them and their family members. It was because of the sacrifice of one of our police official that one of the terrorists was caught alive and is being tried in the court of law," he added.
A mere postmortem of how the terror strike happened is not enough, the chief minister said.
"We are acting to protect ourselves. Modern, state-of-the -art weapons are being purchased for police department. The Ram Pradhan Committee report has been tabled in the state legislature during the monsoon session. A committee comprising members of both Houses of the legislature has been formed to discuss the report subject-wise.
"One meeting has already taken place and the next will be held in Nagpur during the winter session," Chavan informed.
Chavan was speaking at 'Gandhi Bhavan', the Congress office in South Mumbai, to mark the 2nd anniversary of the 26/11 terror attacks and commemorate the approval of the draft of the Constitution of India.
The Chief Minister said the Constitution provided an opportunity to Indians to live with dignity after freedom. PTI