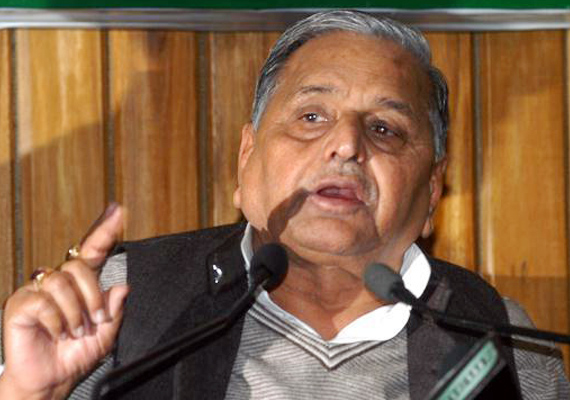 Lucknow, Mar 23: Mulayam Singh Yadav, whose party SP rescued the UPA government in Parliament during crucial votes this week, today spoke of the possibility of early Lok Sabha polls.
"There is no guarantee when the Lok Sabha elections may take place," he said at a party function here asking his son and Uttar Pradesh Chief Minister Akhilesh Yadav to implement the party manifesto and bring "visible changes" within six months.
Samajwadi Party, which Mulayam Singh heads, won a spectacular majority in the Assembly elections earlier this month.
The party, which provides outside support to the UPA coalition at the Centre, helped the government by voting with it during voting on Opposition amendments to the President's Address in the Lok Sabha and in Rajya Sabha.
Reacting to his statement, BJP leader
Arun Jaitley
said in Delhi that if Mulayam was not not so sure of the government's stability then he should stop bailing out the government so often.
In his speech, Mulayam Singh said hanges should be visible in six months and the manifesto should be implemented within a year.
He was addressing his party leaders and workers at a function to mark the 102nd anniversary of Dr Ram Manohar Lohia here.
"Lohia considered betrayal of promises as corruption," he said advising early implementation of the manifesto.  
The SP supremo said that he did not become the Chief Minister as he wanted to monitor the working of the government while remaining among party workers.