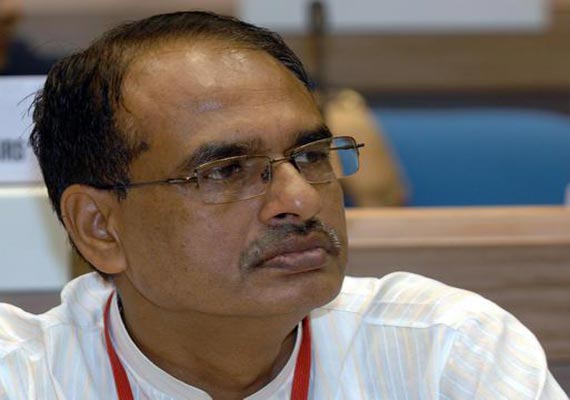 Bhopal, Jul 15:  Madhya Pradesh Chief Minister Shivraj Singh Chouhan yesterday said that Yoga will be taught in schools in the state.
"Yoga will be taught in schools as the future of the country is in the hands of students who have the potential to change the country's fate," Chouhan said at a function here.  The state government had earlier announced constitution of Yoga Council to incorporate Yoga teaching in the physical education syllabi in schools.
Yoga guru Baba Ramdev who attended the Yuva Bharat meeting praised the chief minister for "overall development of the state".
Ramdev said that Chouhan has done a commendable job by establishing Hindi University in the state.  The yoga guru criticised the AICC general secretary Digvijay Singh, terming him as the "descendant of the demon king Ravan".
Ramdev said that both Chouhan and his Gujarat counterpart Narendra Modi were the best chief ministers in the political history of India post Independence.  He alleged that Food Security programme was a "ploy" of the Congress-led UPA government for driving a political mileage.
Meanwhile, Digvijay Singh while addressing a rally at Nasrullaganj in Sehore district took a dig at Chouhan for his association with Ramdev.
"I have been all along saying that Baba Ramdev is a thug (cheat) and if Chouhan wants to take the help of a thug then he is welcome to do that," he said.
Singh said that a number of cases were pending against Baba Ramdev and his aide.