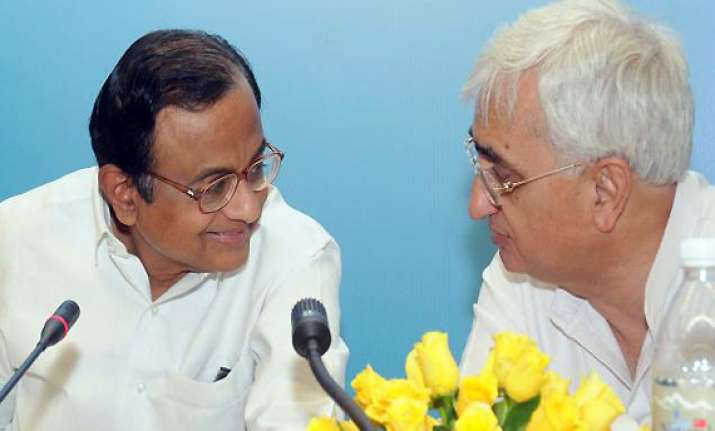 New Delhi, Dec 19: A group of senior ministers today "cleaned up" the draft of the changes in the Lokpal bill, which law minister Salman Khurshid says will be introduced in Parliament during the current session.

After a high-level meeting of ministers chaired by home minister P Chidambaram, Khurshid told reporters that "we have finished the cleaning up of the draft. We had instructions to clean up the draft and we have cleaned up the draft".

He said the actual drafting and finishing of the drafting work is being done by officials and as soon as it is ready, the bill go to Cabinet once the prime minister gives the signal.

To a question, Khurshid said the Cabinet was unlikely to meet tonight as the officials have to work on the draft. "I hope it will be the last night they will have to stay awake (to work on the draft)," he said.

He said the draft changes would go to the Cabinet for approval before which Prime Minister Manmohan Singh and finance minister Pranab Mukherjee would have a look at it.

The law minister said the government would bring the Lokpal Bill in the current session. There may not not be any need to extend it, he felt.

He said the final architecture of the changed Bill would be known only after the Cabinet approves it and sends it to Parliament for consideration.

Apart from Chidambaram, Khurshid and telecom minister Kapil Sibal were present in the meeting to finalise the changes. The three ministers, who are lawyers, were also part of the Joint Drafting Committee which discussed the Lokpal bill with Team Anna members.

Minister of state for personnel V Narayansamy was also part of the ministerial meeting today.