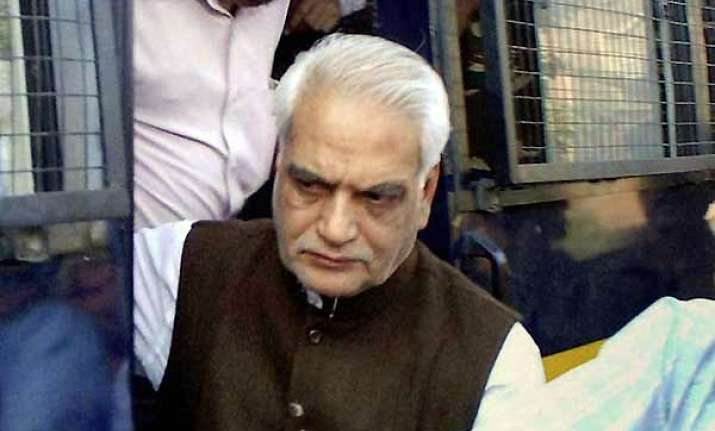 Jodhpur, Jun 27: A medical team constituted by the MDM hospital yesterday recommended immediate surgery for sacked Rajasthan minister Mahipal Maderna, the prime accused in Bhanwari Devi abduction and murder case.
A report recommending immediate surgery for Maderna's acute backache was submitted by a team of doctors to the Hospital Superintendent.
Suffering from slip disc, Maderna has been repeatedly prescribed surgery by doctors. However, the Jat leader has so far refused to undergo the operation.
A medical board of three doctors headed by neurosurgeon Sunil Garg had been constituted by MDM Hospital administration on Thursday to prepare a report on Maderna's condition.
"We have submitted our report today to the hospital superintendent, which will further be submitted to the jail administration," informed Garg.
He said that the board has strongly recommended immediate surgery for Maderna, lodged at Jodhpur jail.
A state government order to shift the former minister to Jaipur jail has not been implemented by the jail authorities in view of his severe back pain.
Jail Superintendent A R Nyazi said any decision to shift him will be taken after the medical team's report is received.
"If he is fit, we will arrange to shift him to Jaipur Jail. Otherwise we will have to keep him here," Nyazi said.