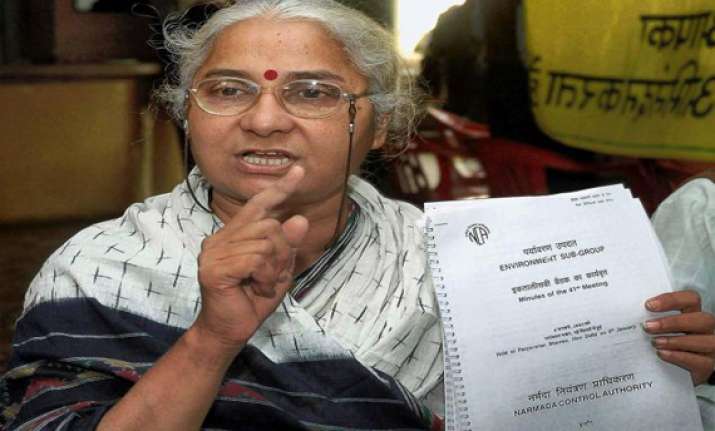 Ahmedabad: Narmada Bachao Andolan (NBA) leader Medha Patkar was yesterday cross-examined by the defence counsel in metropolitan magistrate's court in connection with the attack on her during a public meeting held to condemn the 2002 riots.
On September 5, Patkar had deposed before metropolitan magistrate A S Desai and said the attack at Sabarmati Ashram here was a part of a "conspiracy" to kill her.  
During the public meeting held on March 7, 2002, a group of Akhil Bharatiya Vidhyarthi Parishad (ABVP) workers protested Patkar's presence and allegedly attacked her and other prominent social activists present there. Several people, including some media-persons, sustained injuries during the melee.
Patkar, apart from filing police complaint, also filed a private complaint in the magistrate's court.  
Former Ahmedabad mayor Amit Shah, BJP leader Amit Thakar, V K Saxena and Rohit Patel have been named in the FIR.  During today's cross-examination, Patkar was quizzed more about Narmada Bachao Andolan, which had nothing to do with the attack on her.
The magistrate refrained the defence from asking "irrelevant" questions about the NBA.  The next hearing in the case would be held on November 15.