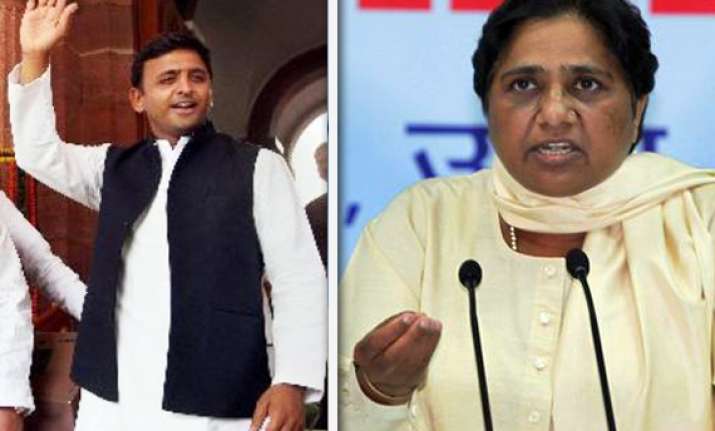 Lucknow, Apr 14: On the 121st birth anniversary of Dalit icon Babasaheb Ambedkar, Bahujan Samaj Party supremo Mayawati gave a veiling warning to the SP government in Uttar Pradesh over the Dalit memorials issue.  
Addressing a BSP function here, Mayawati warned there could be law and order problems, if the state government went ahead with its plan to "tamper" with the Dalit monuments and parks that she had erected in Lucknow, Noida and other places.
Swiftly reacting to Mayawati's warning, chief minister Akhilesh Yadav said, his government would not do anything to remove the statues of Dalit leaders and icons.
He, however added, that  nearly 3,000 acres of land were lying idle in these parks which need to be utilized for setting up hospitals for children and women. 
"I don't think anybody should have objection if the land lying in these parks are used for setting up hospitals for children and women", Yadav said.  "I have never said the statues of the leaders would be removed", he added.
Meanwhile, Uttar Pradesh PWD Minister Shivpal Singh Yadav has removed 48 senior officers of Rajkiya Nirman Nigam (RNN) looking after the various BSP memorials and parks built in Lucknow and Noida during the previous BSP government. 
All these officials, including five general managers, have been removed from field posting and attached to the RNN headquarters, an official spokesman here said today.  
The minister has already announced a probe into alleged large-scale irregularities that took place during the construction of these memorials.