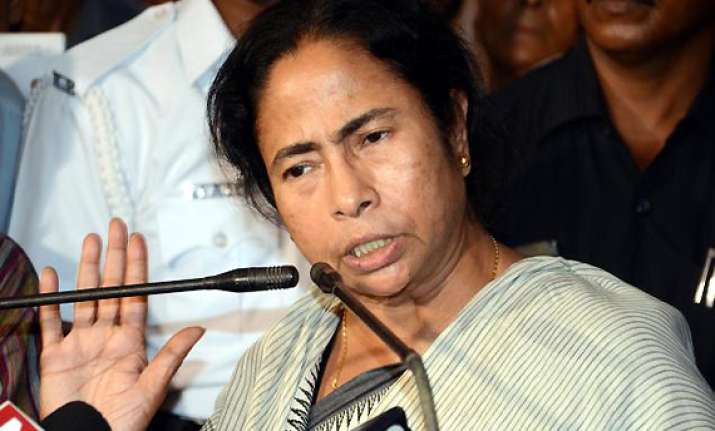 Nandigram (West Bengal), Mar 14: West Bengal chief minister and Trinamool Congress supremo Mamata Banerjee today ruled out accepting railway fare hike.

Addressing a gathering here Banerjee said: " We didn't know railfare was going to be hiked. We will not accept this. We will not allow this hike which will put burden on the common man."

This was Banerjee's first reaction after her party MPs in Parliament today openly opposed the rail fare hike.

CPI-M leader Brinda Karat flayed the Trinamool Congress saying that it was a party with least accountability.

"They have this policy of no accountability. It is a case of heads I win, tails you lose", she said.

In Delhi, Railway Minister Dinesh Trivedi stood his ground saying that he has taken a "conscious decision" in the interest of the Railways and the country.