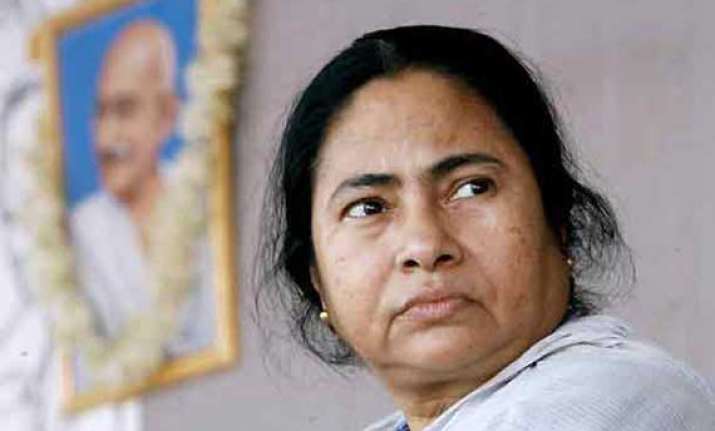 Murshiadabad (WB): Keeping in mind the four-way contest in West Bengal in the ensuing Lok Sabha elections, Trinamool Congress supremo Mamata Banerjee today slammed the BJP as a "communal party" and urged the people to ensure that votes were not split.
"I am against BJP. Don't give a single vote to BJP. They are communal," the Trinamool Congress supremo told a party workers' meet here in Murshidabad district which has a sizeable Muslim population.
"Whenever elections come they rake up the issue of Hindutva, but don't get swayed by their designs," she said. BJP has fielded candidates in all 42 Lok Sabha seats in the state.
She also said that the CPI(M) was "destructive" and Congress "corrupt".
"I was in (BJP-led) NDA for a little over a year, but our party was a fledgling then, and keeping faith in Atal Behari Vajpayee that he won't do anything against minorities, I went with them," she said, explaining her earlier association with the BJP-led front.
She claimed that BJP also wanted to divide Bengal and would try the same in several parts of the state from Darjeeling hills to other districts.
"Can Congress or CPI(M) defeat BJP? Only the Trinamool Congress can," she asserted.
Banerjee also decried comparison of Gujarat with Bengal and said that those doing so should be ashamed.
"Gujarat and Bengal are not the same. Riots take place in Gujarat, not in Bengal. We are proud to say that," Banerjee said referring to the 2002 post-Godhra riots.
Taking on the Congress, Banerjee alleged that the UPA government at the Centre was mired in scams and "skeletons kept tumbling out of their cupboard".