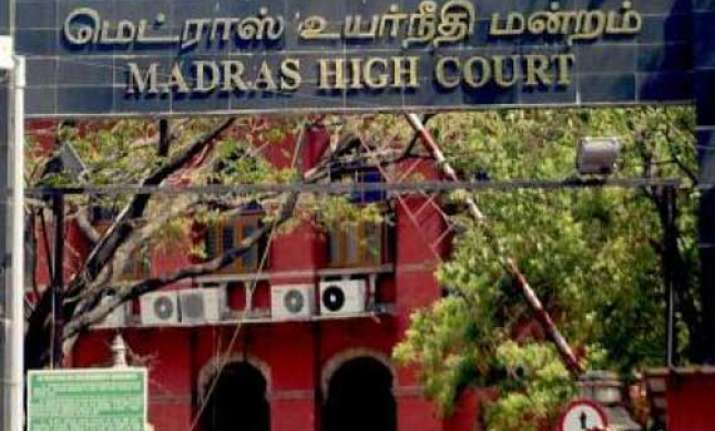 Chennai: The Madras High Court yesterday said those who indulged in fabricating and forging documents and attempt to grab properties and lands should be dealt with stringent law.
"In our country, there is no stringent law to cut off the hands of those who indulged in fabricating and forging documents.
If the laws are so rigid and deterrent, criminals cannot dare enough to indulge in the illegal activities", Justice S Vaidyanathan said in his order on a petition by P M Elavarasan who sought the court's intervention to direct the Sub-Registrar, Virugambakkam near here, to release the sale deed presented by him on Apri 17, 2013.
He submitted that he entered into a sale deed in respect of a property with one S N Padamanabhan and eight others.  However, after a month of registration, the Sub-Registrar withheld the documents, he contended.
At the time of hearing, it was brought to the court's notice that the property belonged to one N Saraswathi and after her death, the property was devolved upon her husband Nachiappan and their children. Elavarasan had forged the documents and effected the sale.
The Judge said "it is quite surprising to note that having indulged in such illegal activity of forging the document, the petitioner had shown audacity to come forward with the petition seeking for a direction to release the document."
"Such act of the petitioner was highly deprecated and warranted imposition of heavy costs", the judge said and imposed a fine of Rs one lakh on him.
"It is really shocking as to how these kinds of forged documents were being created in the office of the Sub-Registrars. There is no doubt it is only with the help of the officials at office", the judge said.