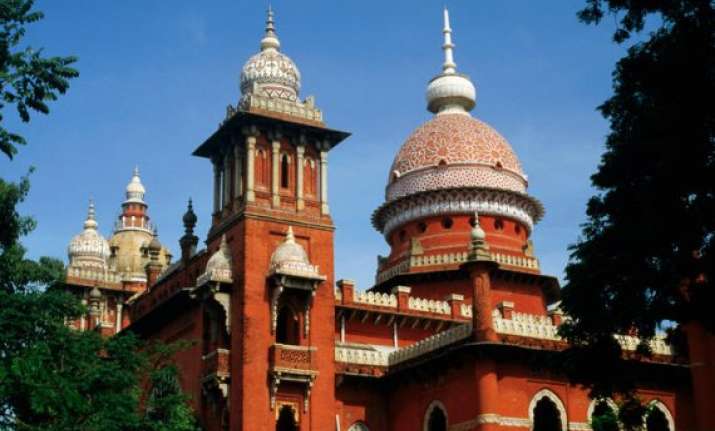 Madurai: The Madras High Court yesterday ordered a notice on a petition seeking to quash the order of the Joint Secretary of the department of financial services of the union government, delineating Salem, Erode, Namakkal and Karur from the Debts Recovery Tribunal, Madurai, to DRT Coimbatore.
The order was issued on September 17, 2014.
Justices V Dhabalan and V M Velumani ordered notice to the Union Finance Secretary (banking division), Joint Secretary (Banking services) on a petition filed by the secretary of the DRT Bar Association of Madurai, V Sribalaji.
The petitioner submitted that 14 districts --  Madurai, Tiruchirapalli, Karur, Namakkal, Salem, Erode, Dindigul, Theni, Sivaganga, Virudhunagar, Ramanathapuram, Tirunelveli, Tuticorin and Kanyakumari were under the jurisdiction of Madurai DRT.
He said the issue over jurisdiction of the registrar, Madurai DRT, in respect of areas had already attained finality with upholding of the notification by Supreme Court.
But the Joint Secretary (Financial services of Union government) had issued the notification on September 17, amending an earlier one and bifurcating Salem, Erode, Namakkal and Karur districts from jurisdiction of Debts Recovery Tribunal, Madurai, and vesting the same with Debts Recovery Tribunal, Coimbatore, he said.
The Secretary of the Finance Ministry (Banking wing)and Joint Secretary of the Banking services did not have any jurisdiction or authority to issue this amended notification especially when the earlier notification was upheld by the apex court and it was 'totally unwarranted', he contended.
The notification was in violation of Section 3 of the Recovery of Debts Due to Banks and Financial Institutions Act, 1993.
Further it was issued "with total non application of mind, in an arbitrary manner and by colourable exercise of power", the petitioner said.
It was bereft of any details with respect to provisions under Section 19 (1) on the jurisdiction point of view and was not supported by reasons, he said and also sought an interim stay on the notification.