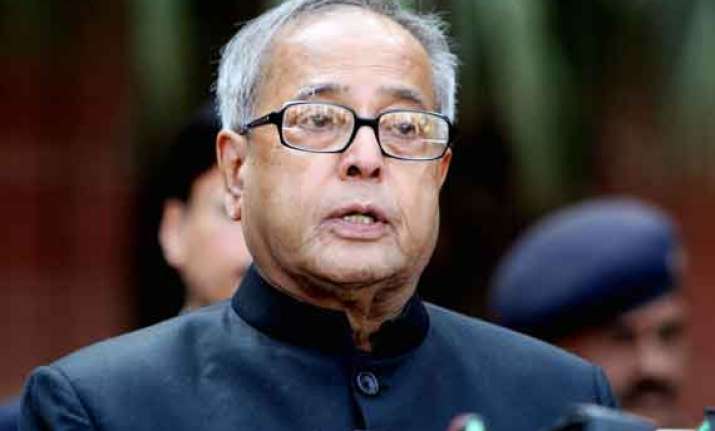 Mumbai: President Pranab Mukherjee Saturday expressed concern over the 31 million pending cases in Indian courts, noting that justice delayed is justice denied.
He said that the strength and effectiveness of the judiciary, which is the guardian of the country's democracy, depends on the two pillars of justice delivery system - quality and speed.
"Of these two pillars of an effective judicial architecture, our system is weak in speedily dispending justice. The backlog of cases in our courts is very concerting," Mukherjee said, speaking at the 150th anniversary of the Advocates Association of Western India (AAWI) here.
The president recalled the contributions of the distinguished members of the AAWI, the oldest bar association in the country who were in the forefront of not only bringing about rule of law in the country but also in the freedom struggle.
Outlining the history of evolution of legislative functioning and the judiciary, Mukherjee explained how the legal luminaries of the bar association were involved in creating various institutions in the country.
Speaking on the occasion, Chief Justice of India P. Sathasivam said that the Indian courts have played a meaningful role in protecting the rights of the people.