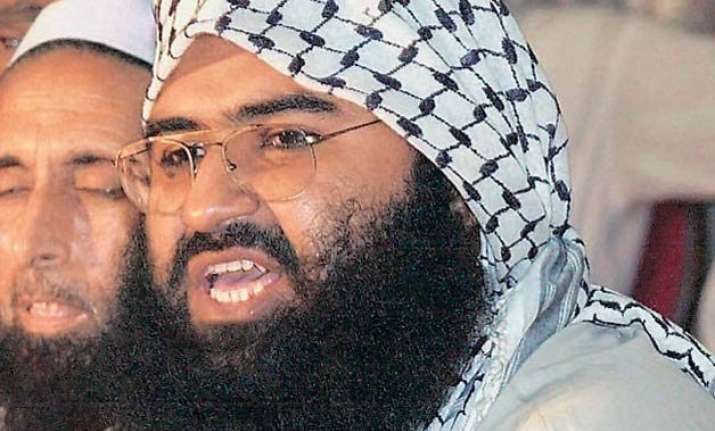 New Delhi: The name of Pakistani mujahideen leader Maulana Masood Azhar resurfaced last week when his fidayeens (suicide squads) launched a deadly attack at an IAF base in Punjab's Pathankot.
Azhar is the same man who was one of the three terrorists released by Indian authorities in 1999 in exchange for the passengers of IC-814 aircraft. The remaining two were Mushtaq Ahmad Zargar and Ahmed Umar Sayyed Sheikh.
According to Indian intelligence agencies, Azhar, along with his brother Abdul Rauf Asghar and two others, planned the Pathankot terror attack in which six terrorists were killed while seven Indian jawans lost their lives.
As India intensifies its probe into the attack, we bring to you 10 facts about dreaded terrorist Azhar:
1. Maulana Masood Azhar was born in Bahawalpur on July 10, 1968. Son of Allah Bakhsh Shabir, the headmaster of a government  school, Azhar had 11 siblings - 6 sisters and 5 brothers. The family ran a dairy and poultry farm in Kaunsar Colony in Bahawalpur. According to Azhar, his father had got him admitted to Karachi's Binori madrassa, where, upon completion of his education, he became a teacher.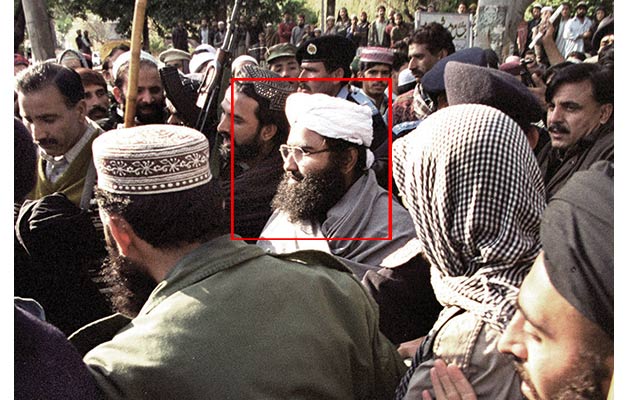 2. Later, he came in touch with the operatives of Harkat-ul-Mujahideen, an Islamic militant group operating primarily in Kashmir. He was then suggested to take part in a jihad training course at a Harkat camp in Yavar in Afghanistan. But Azhar failed here and couldn't complete his 40-day training. The Harkat then appointed him head of the department of motivation.
3. By 1994, south Kashmir had turned into a hub of Harkat activities. In January of the same year, he arrived in India via Dhaka and visited Deoband and then attended Harkat camps in Kashmir. He met Harkat militants Sajad Afghani and Amjad Bilal in the Lalbazaar area of downtown Srinagar. It was on Feb 10 that Indian security forces nabbed him in Khanabal in Anantnag district.
4. In July 1995, Harkat militants made their first unsuccessful attempt at getting Azhar out of jail. Operatives of Al-Faran, a Kashmiri Islamist militant organisation, kidnapped five Western trekkers in South Kashmir and demanded Azhar's release in exchange. In December 1995, the kidnappers left a note that they were no longer holding the men hostage. Reports say that four hostages were shot dead by the militants while one of the hostages managed to escape.
5. Then there was a jail break attempt in June 1999 which was also foiled. Sajjad Afghani, who was arrested with Azhar, was killed by police while making an attempt to flee.
6. December 1999: Harkat militants hijacked Indian Airlines Flight 814 (IC 814) en route from Tribhuvan International Airport to Indira Gandhi International Airport. The flight had 174 passengers on board and was made to land in Kandahar, Afghanistan, which at the time was controlled by the Taliban. Militants demanded the release of Azhar and 2 others in exchange for the release of the passengers. The entire operation was masterminded by Azhar's brother Abdul Rauf Asghar.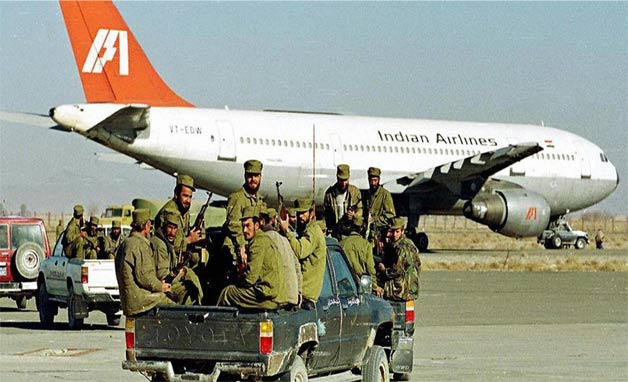 7. After his release, Azhar founded Jaish-e-Mohammad. The group's primary motive was to separate Kashmir from India. Since then, the outfit has carried out several attacks on India. The group was designated as a terrorist organisation by Australia, Canada, India, the UAE, the UK, the US and the UN. It was in 2002, when the then Pakistani government decided to impose a ban on it, but it continued to function by two other names.
8. On October 1, 2001, Jaish-e-Mohammed militants carried out an attack on the Jammu and Kashmir State Legislative Assembly complex in Srinagar. 3 fidayeens used a Tata Sumo loaded with explosives ramming it into the main gate. 38 people and three suicide bombers were killed in this attack.
9. On December 13, 2001, five terrorists belonging to Jaish-e-Mohammad infiltrated the Parliament in a car with Home Ministry and Parliament labels. The attack led to the deaths of all 5 militants, 6 Delhi Police personnel, two Parliament Security Service personnel and a gardener. After this Parliament attack, India sought 20 most wanted from Pakistan and Azhar topped the list. Pakistan arrested him, but released him in December 2002.
10. In December 2003, JeM militants plotted a suicide attack targeting Pervez Musharraf. After this, a crackdown followed and the outfit soon disappeared, until resurfacing now.
In 2014, Azhar marked his return by addressing a rally in Muzaffarabad in Pakistan Occupied Kashmir. It was a well-organised event which was attended by thousands of people. The occasion was the launch of a book written by Afzal Guru. The same year, JeM carried out a suicide attack on an Army camp in Uri and followed it up with a similar attack on an Army camp in Kupwara's Tangdar area.