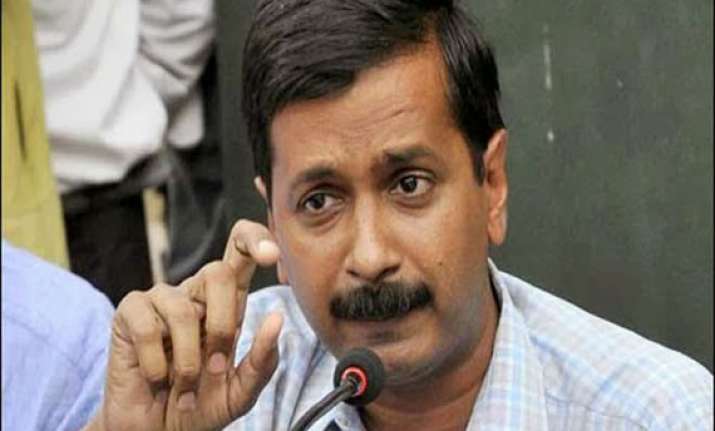 New Delhi: AAP leader Arvind Kejriwal today explained to his supporters the circumstances behind him being in jail even as his party launched a mass contact programme over the issue to strengthen its support base with an eye on Assembly elections in Delhi.
"I took on former BJP President
Nitin Gadkari
and exposed him, but he is roaming scot-free and I have been put in jail. They asked me to take bail, but what crime have I committed to take bail?"
Kejriwal said in a letter, which was signed "Prisoner No.3642, Jail No.4 Tihar."
The letter was read out by senior party leader Manish Sisodia at a volunteers' meet which was called to spell out the party's strategy after Kejriwal's judicial custody was extended till June 6 by a local court.
"There have been several defamation cases against me, but no one has ever asked me to seek bail because I am not a criminal. In this case, I thought I will get relief, but instead of giving me bail, the court has sent me to jail. Now that I am in Tihar Jail, the question comes to my mind as to how a common man will fight corruption," the letter states.
Kejriwal added that in the fight against corruption, he has braved hunger, police's batons and insult and, now, Tihar (prison).