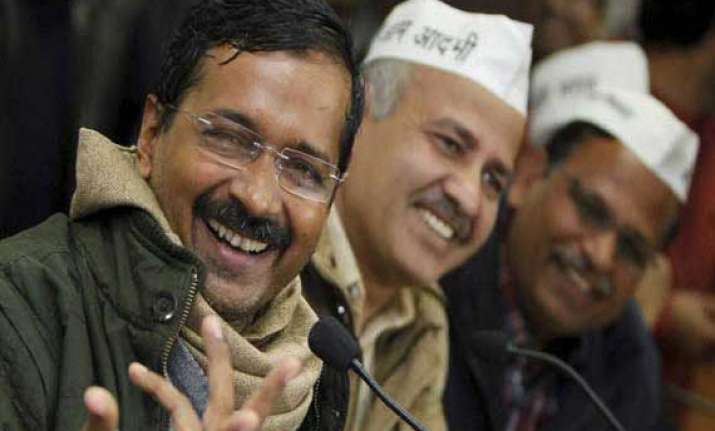 New Delhi: Delhi Chief Minister Arvind Kejriwal's resignation has only raised his stock among the common people of Delhi, the 'aam admi', who form his core support base and who believe he will come back to power with a more emphatic majority and play a larger national role after the general election.
Kejriwal resigned dramatically from his post after 49 days of coming to power as he failed to get his dream bill, the Jan Lokpal, even introduced in the Delhi assembly Friday as both the national parties, the Congress and the BJP, ganged up against it.
"So what if Kejriwal has resigned? This resignation proves that only a 'jhaadu waala' (referring to the party symbol of 'jadhu' or broom) can deliver and end corruption in the city," Hanumanth Rai, from Hissar told IANS.
"Other parties are not supporting him because they know that if the bill is passed their leaders will land in jail," he said.
Kejriwal had on numerous occasions threatened to resign if the bill was not passed.