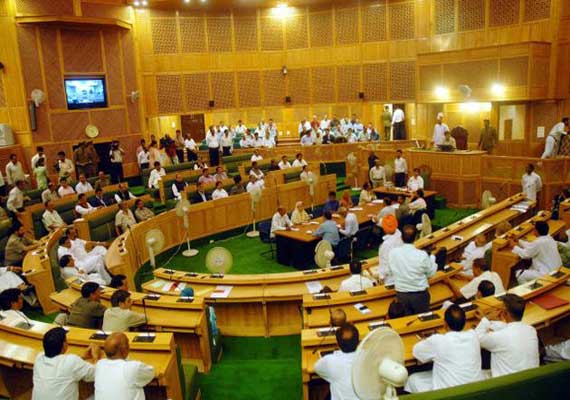 Jammu : Jammu and Kashmir Assembly yesterday unanimously adopted a resolution to check the female foeticide in the state.
PDP members Zulfkar Ali and Nizam-ud-Din Bhat moved their amendment to the Private Members' resolution.  Several members supported the resolution and said spirit of the resolution was concerning the entire society, irrespective of caste, creed and colour.  They supported the resolution in one voice and urged for its passing.
Winding up the discussion, Minister for Health and Medical Education, Taj Mohi-ud-Din said though the Government has already taken several steps to curb the menace in the state, "the Government welcomes suggestions of the Members to deal with this sensitive issue."
He said government has put in place effective mechanism to deal with people indulged in illegal practices of sex determination and foeticide.
"Several sops have been announced for the whistle blowers and many people were coming forward to give information about such activities. The trends of previous years have shown improvement in the sex ratio in the state with the measures initiated in this direction," he said.
Nizam-ud-Din Bhat, Shafi Ahmed Wani, Bimla Luthra, Aga Syed Ruhulla and Ashwani Kumar Sharma participated in the discussion and supported the Resolution.  Later, the House adopted the Resolution unanimously.