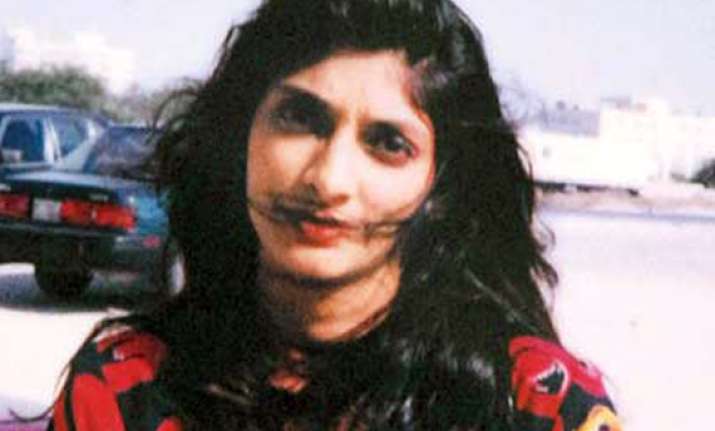 Mumbai, Nov 26: The mother of Asian Age reporter Jigna Vora, Harshaben, says her daughter will definitely come through after she has been arrested for abetment to fellow journalist J. Dey's murder.

Harshaben told Mumbai Mirror: "She has seen situations more adverse than this. She will come through".

Jigna's 85-year-old grandfather, Tulsidas Hargovindas, said watching Jigna being arrested was the toughest moment of his life.

"Five Crime Branch officers, including three women constables, knocked at the door and told Jigna to come along. They said she was being arrested for killing senior journalist J Dey," he said.

For her family, it is a wound that would take some time to heal.


Harshaben said: "She never mixed her professional and personal lives. Until 15 days ago, she had not even mentioned the possibility of her arrest. She was worried and tense after a media report said that a senior journalist was involved in the murder. It was then that she told me that police believe she is that senior journalist."

When asked if Jigna anticipated the arrest on Friday, Harshaben said: "She was supposed to leave for Sreenathji today with some relatives but had cancelled her tickets three days back. She didn't tell me the reason for the cancellation."

Meanwhile, J. Dey's mother Bina Dey said if Jigna wanted to take his son's place she should have worked hard for it.

"How can a woman do something like this...why get my son killed? I am happy that she has been arrested but my son will never come back."

People close to Jigna said the arrest has come as a shock to them. "She never seemed like a person who even remotely could be associated with something as shocking as the daylight murder of a journalist," said a friend.


One of her colleagues said she was content with her work and didn't come across as particularly ambitious.

"Her greatest joy was to see her son do well in studies," he said.

Jigna, 37, went from a rookie reporter to deputy chief of bureau at an English broadsheet in just six years.

Having started off as a court reporter in 2005 with the Free Press Journal, Jigna, a law graduate, made a name for herself in crime reporting and was soon being counted among the best in the business.

Jigna joined Mumbai Mirror in 2006, before moving to Mid-Day, where she worked with Dey.

Till Thursday, a day before her arrest, Jigna attended work at The Asian Age.

At The Asian Age, Jigna did a string of good stories that saw her making the journey from special correspondent in 2008 to deputy chief of bureau in mid-2010.

Among the stories that got her acclaim were a series of reports on the killing of gangland operative Fareed Tanasha in Tilaknagar; articles on the activities of right-wing terror groups from Gujarat; and a land scam in Andheri which had at its centre a landlord who had been declared dead several times despite being alive and kicking all along.

A single parent of a nine-year-old boy, juggling the responsibilities of taking care of the child with the erratic hours of journalism never fazed Jigna.

Her friends describe her as a strong and independent individual, something her mother Harshaben seconds. "