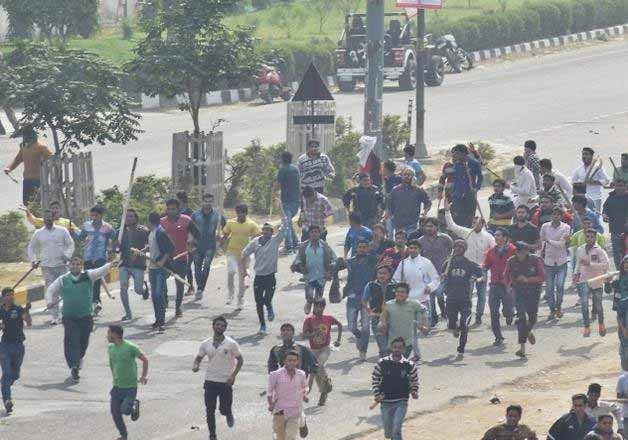 Chandigarh: Haryana government has asked the insurance companies to settle the claims of the persons whose insured establishments were damaged in arson, loot and vandalism during the recent Jat agitation within 15 days.
Additional Chief Secretary, Finance and Planning, Sanjeev Kaushal, issued the statement at a meeting with representatives of various government insurance companies at Chandigarh yesterday.
The representatives of insurance companies said that they have already taken up the matter with their headquarters and that efforts would be made to settle the claims at the earliest.
The owners will also to provide copies of the FIR, policy certificate, accounts bills, bills of sale and purchase, bank statements, stock and other necessary documents to the surveyor.
Meanwhile, life is returning to normal after agitators called off their protests demanding reservation under OBC category. All road and rail routes have been cleared and traffic has been restored.
Yesterday, curfew was lifted from most of the places and traders opened their shops. Every precautions is being taken by the administration to maintain peace.
Yesterday evening, former Chief Minister Bhupender Singh Hooda and his MP son Deepender Hooda faced ire of traders whose properties have been damaged by the agitators at Rohtak. They raised slogans against them when they reached Rohtak from Delhi. Authorities have asked the two leaders to leave Rohtak