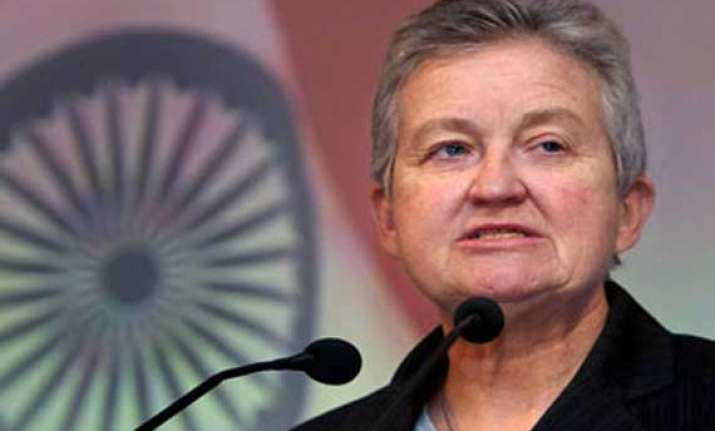 New Delhi: The US today said the ongoing elections in India will set the stage for the next phase in Indo-US ties and rejected the views that the bilateral relationship "has fallen into the doldru".
Addressing an event here, Nancy Powell, who resigned from the post of US Ambassador to India earlier this month, said "...as I close out my tenure as Ambassador to retire to my new home in Delaware. In the intervening two years, we have accomplished a great deal and we have also weathered a few stor."
She also asserted it was "more important than ever" for the two countries to reaffirm the commitment to enhance cooperation in mutual security.
 Pointing to ongoing elections here,  Powell said it "will set the stage for the next phase in our bilateral relationship....it is now more important than ever to reaffirm the commitment of our two great nations to collaborate to enhance our mutual security and prosperity."
The counting of votes for the ongoing general elections will be held on May 16 and the formation of the new government will happen thereafter.