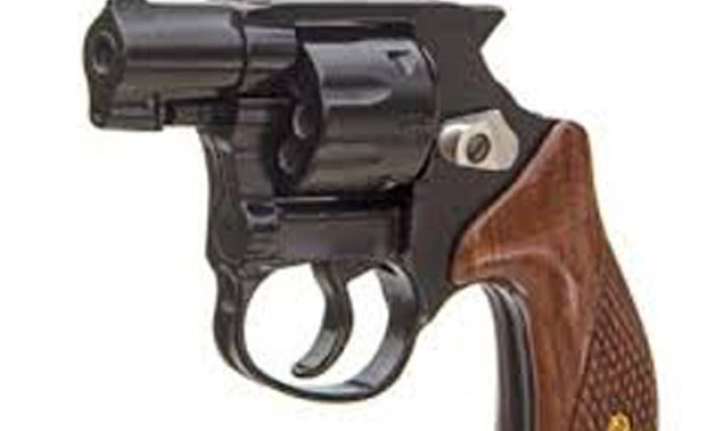 Kolkata: In a boost to Make in India campaign, West Bengal's Ishapore Rifle factory has indigenously designed India's lightest revolver' Nidar'.  
The revolver will be launched today by the short arm manufacturer and both men and women having valid arms license can buy it.
"It has been developed to arm both office going/ professional men and women, so that they can defend themselves from goons roaming on the urban streets, Officer in-charge of the Ishapore arms factory, P K Aggarwal told Times of India.
The pricing and weight of the new revolver is a far cry from earlier arms which were costlier and not easy to carry.
Here are seven key features of Nidar
1)    The .22 calibre Nidar weighing 250gm, is even lighter than 32 calibre 'Nirbheek' (500 grams) which makes it the lightest revolver in India.  
2)    The short revolver would cost 1/3rd price of of .32 caliber Nirbheek which cost around Rs 1,22,000.
3)    The revolver is capable of firing eight rounds loaded in a revolving chamber against Nirbheek which has only six rounds capacity.
4)    The revolver can fire with accuracy up to seven meters and as 40.3mm barrel length.
5)    T he weapon can be carried in small purse, handbag, pockets of trousers and jackets.
6)    Unlike costly titanium alloy used in Nirbheek, for Nidar we developed a total new alloy of aluminum which is called 'DTD5124' and its very light and as supreme metal strength
7)    Earlier, creators of Nidar wanted a women fire arm tag for it but after strenuous resistance from arms dealers, they had to design the weapon for both men and women.