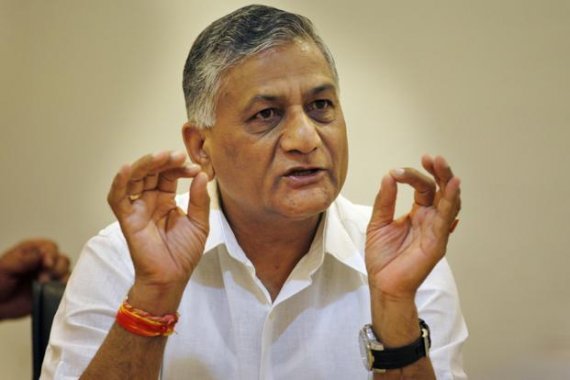 Beijing: India and China today shared their converging views on terrorism while highlighting mutual concerns over resurgence of terror groups in the backdrop of the US' troop withdrawal from Afghanistan. The two countries with shared concerns over cross border terrorism took an active role at a key conference on the future of Afghanistan here.
Minister of State for External Affairs V K Singh, who took part in the fourth ministerial conference of the Istanbul Process on Afghanistan attended by new Afghan President Ashraf Ghani, Pakistan's National Security Advisor Sartaz Aziz, and officials of several other countries, had a separate meeting with Chinese Foreign Minister Wang Yi on the sidelines.
Wang was highly appreciative of India taking the lead role in implementing confidence building measures in Afghanistan as well as New Delhi's contribution for the reconstruction of the war-torn country, Singh, the former army chief told Indian media here.
"They do feel concerned about terrorism which India also feels concerned about. To that extent there is a convergence of views on this particular issue," he said.  He said China has some concerns over Afghanistan as it has invested there.
China, which is trying to put down Uygur militancy is concerned about the likely fallout if Taliban and al-Qaeda once again take over Afghanistan.