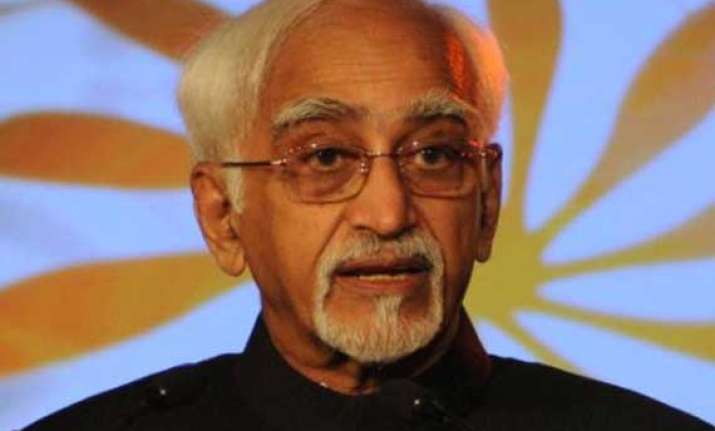 On Board Special Aircraft: Ties with China continue to be an "important item" in the priorities of the new Indian government, Vice President Hamid Ansari said today as China expressed its keenness to establish personal-level contacts with the country's new leadership.  Ansari said his five-day official visit to China was "productive" in which the Chinese leaders made "gestures of friendship" towards New Delhi.
"We put it across to them that a relationship with China has been a consistent item of policy of Governments of India and continues to be an important item in the priorities of the new government," he told reporters while returning to New Delhi.
He said the Chinese leadership is keen to establish "personal-level contacts with our new leadership. It was mentioned to me by President (Xi Jinping) that he is looking forward  to meeting with Prime Minister Narendra Modi on the sidelines of the BRICS summit".
He said President Jinping could visit India later this year. The Chinese leadership also reiterated their invites to President Pranab Mukherjee and Prime Minister Modi to visit Beijing.
Responding to a question on repeated intrusions by Chinese troops into Indian territory, he said the border question exits for a long time, but the positive aspect is that between 1993 and 2013 the two governments have reached agreements to check escalation at the border and decided on a framework to settle disputes.
He said while then prime minister Atal Bihari Vajpayee reached an agreement with Beijing on the framework, it was elaborated further by the Manmohan Singh government. As part of the framework, special representatives of the two sides meet and are "gradually moving ahead".  
Responding to questions on his remarks made last night in Beijing that one cannot choose neighbours and relatives, Ansari said the effort should be to find solutions to disputes. "The governments, ours and theirs, have the capacity to find solutions which are fair," he said.