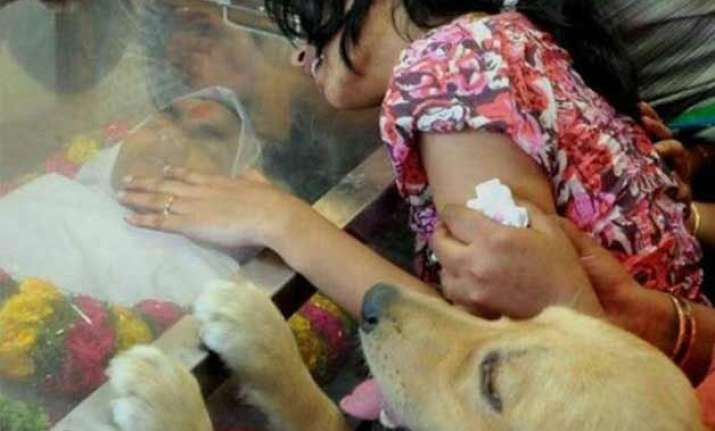 New Delhi: Not just humans but even animals understand the grief of separation.
The same happened when deceased IAS officer D.K Ravi's dead body arrived at his home. Found dead in mysterious circumstances when IAS officer's dead body was brought home after post mortem, not just his wife and family but his faithful dog was also taken aback.
Putting his feet over the coffin, the dog showed his grief. The dog was present even at the time of his funeral.
Pictures posted on social networking site showed the mourning pet standing with DK Ravi's bereaved wife and relatives in front of Ravi's corpse.
READ MORE: IAS officers demand CBI probe into DK Ravi's death
Ravi was found hanging from the ceiling fan at his residence by his wife. It was suspected that Ravi had to pay the price for taking on powerful people.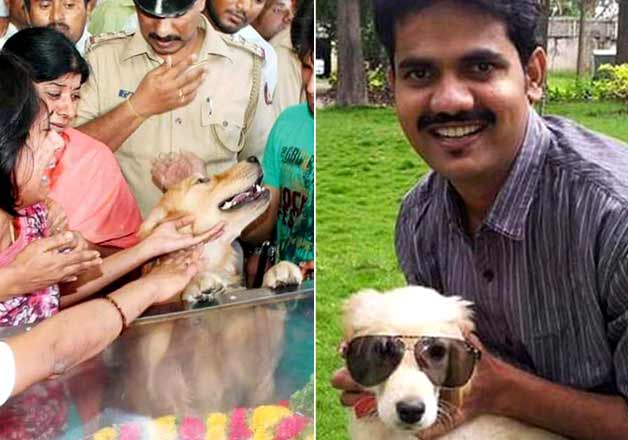 The post-mortem report said that he had committed suicide. Protests and shutdown took place in various parts of Karnataka over the death of Ravi, who was a popular officer known for his honesty and forthrightness.
READ MORE: Union Law Minister demands CBI probe into IAS officer's death
There's outrage across the country after the Karnataka government dug in its heels and refused a CBI inquiry into the death of 36-year-old IAS officer DK Ravi Kumar, a man who took on the corrupt but died in what the police considers  a case of suicide. Ravi's parents are demanding justice and have threatened to commit suicide if proper action is not taken.