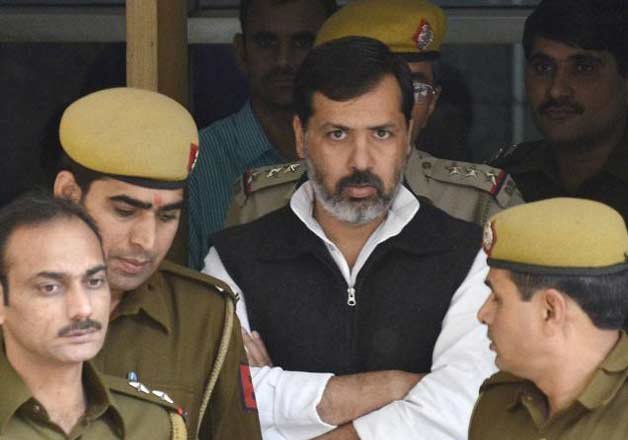 New Delhi: Delhi High Court today reserved its order a city police plea seeking cancellation of the bail granted to former Bahujan Samaj Party (BSP) MP Dhananjay Singh in a case relating to the murder of his maid.
Justice Manmohan Singh said it would pass an order after the counsel for the Delhi Police and Dhananjay concluded their arguments in which the cops requested the court to take the accused in custody.
Dhananjay's counsel, however, opposed the police request saying it may infringe his client's right.  He contended that no purpose would be served by putting the accused behind bars as all the possible evidence in the case were in police safe custody.
"There is no chance of tampering with the evidence as the same are in police custody," Dhananjay's counsel said and alleged that he was not the main accused in the case and cannot be tried for the offence which his wife, also an accused in the case, has committed.
Varun Goswami, the counsel of Delhi Police which had approached the high court in December last year seeking cancellation of Dhananjay's bail, contended that the accused has violated the bail conditions imposed by the trial court.  Goswami claimed that the accused tried to influence the witnesses in the case who were under the police protection.  The investigator claimed the lower court has not taken into consideration the gravity of the crime and released him on interim bail, which was later changed to regular bail.  
Dhananjay and his wife Jagriti Singh were arrested on November 5, 2013 in connection with the death of their 35-year-old maid Rakhi Bhadra, a resident of West Bengal.  
While Dhananjay was granted interim bail on October 30, 2014, Jagriti is lodged in Tihar Jail under judicial custody.  The police had chargesheeted Jagriti for various offences punishable under IPC, including sections 302 (murder), 307 (attempt to murder), 344 (illegal confinement), 506 (criminal intimidation) and 201 (destruction of evidence).  Dhananjay was chargesheeted for various offences under IPC, including alleged destruction of evidence and abetting offences of murder and attempt to murder.
Bhadra's body, with injury marks on her legs, chest and arms, was recovered from Dhananjay's South Avenue residence here on the evening of November 4, 2013.