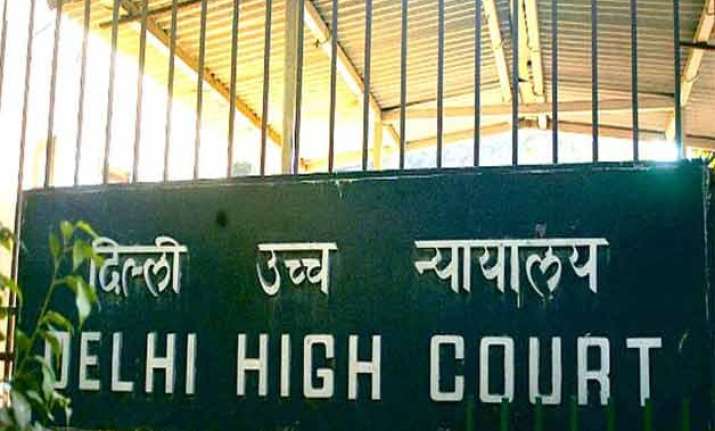 New Delhi: Taking strong note of the rape committed by a youth on a minor kid, an act which instills a feeling of "fear, insecurity" and a brooding sense of "shame and guilt" for no fault on the victim, the Delhi High Court refused to show any leniency in punishment to the culprit.
 
Justice Sunita Gupta upheld the 12 years punishment to the convict for raping a 9-year-old girl, saying showing mercy in the case of such a heinous crime would be travesty of justice.
 
In its judgement, the court said: "An act of rape is a gruesome and abhorring act. It leaves a permanent scar on the personality of the child, inhibiting growth and development. It instills a feeling of fear, insecurity and a brooding sense of shame and guilt for no fault of the victim."
 
Few days before the incident, the father of kid, who belonged to poor strata of society, had allowed the accused, Sanjay Sahni (25), who came to Delhi from a village in search of a job to live in his house. This was both belonged to the same village, as per the prosecution.
 
On the night of March 19, 2009 when everyone were sleeping, the accused came to the kid, put his hand on her mouth so that she could not shout and raped her. When the accused left the kid after committing crime, she shouted and informed her parents but by then, Sahni ran away.
 
Next day, the victim's father lodged complaint against accused, a rickshaw puller and he was arrested from Bihar. A medical examination had confirmed the rape.
 
Sahni was sentenced to 12 years imprisonment by a trial court in 2012, the order which he challenged in the high court.A
 
Police opposed the plea of Sahni, who sought to reduce the punishment saying he was falsely implicated in the case.
 
The high court relied on the testimony given by the kid who narrated the incident to the doctor, who conducted medical examination, police and trial court.
 
"It is now well-settled principle of law that conviction can be founded on the testimony of the prosecutrix (victim) alone unless there are compelling reasons for seeking corroboration," said the court
 
It said the testimony of victim being "cogent, consistent, reliable and credible is sufficient to sustain conviction".
 
Denying any sympathy to the accused, the court said: "No leniency is warranted keeping in view the fact that the accused betrayed the trust reposed in him by the family of the victim who allowed him to sleep in their house...."
 
"Moreover, a gruesome crime has been committed upon a small child who at the time of incident was only nine years old," Justice Gupta opined.
 
Dismissing the accused's appeal, the court said: "There is no warrant for reducing the sentence awarded to the appellant (accused). In the result, the appeal being devoid of merits, is dismissed."